Professor Christian Fuchs, Director of the IAS, comments: "Digital and social media have become ubiquitous in everyday life and society. Critical studies of data and digital media's role in society's power structures are much needed today. The IAS is excited to be able to host five distinguished international experts in critical digital media studies during the academic year 2016/17. The research fellows' projects focus on various economic and political aspects of digital media in global society. They show the importance of critical thinking and critical research about the Internet in the information age".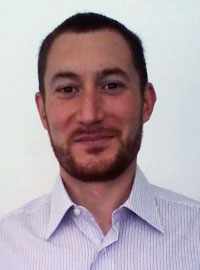 Dr Claudio Celis Bueno is a postdoc researcher at Diego Portales University in Chile. His fellowship project will start on 5 September 2016, and will focus on the analysis of the role of digital media in the movies of the filmmaker and video artist Harun Farocki.
He comments: "My research focuses on the relationships between images and power in contemporary society. The work of Harun Farocki offers a powerful tool in order to analyse the current role of images in contemporary society. Farocki explores the role of the visual in labour processes and how new algorithmic machines replace both manual labour and information labour. I will examine the role of operative images in Farocki's documentary films and video installations. An operational image is a type of image that is part of a technical operation. Examples include images intended for surveillance, medical, industrial, logistic, or military purposes".
Dr Bingqing Xia, who is an assistant professor at Macau University of Science and Technology, will commence her IAS fellowship on 12 December 2016. Her research topic is the study of the Chinese Internet economy in context of crisis tendencies.
Dr Xia describes her fellowship project: "In 2015, the number of Chinese Internet users had reached 670 million. Since 2015, when the Chinese economy slowed down, much attention has been given to the Internet industries. The Chinese Internet industry at the moment especially has a focus on O2O (online to offline) services and big data. Baidu, Alibaba and Tencent (BAT) are the three largest Internet companies in China. BAT planned to invest a lot in new O2O services. My research asks if the Chinese Internet economy is a big bubble or not and what role low-level technical labour plays in it".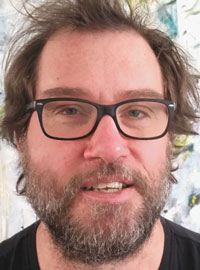 Dr Arwid Lund, from Uppsala University in Sweden, is studying discourses on open knowledge during his IAS fellowship. He completed the first part of his stay in July 2016 and will commence the second part on 3 April 2017.
He comments: "The movement for Open Knowledge is a broad movement spanning new publishing models in science, commons-based ways of producing software, knowledge and design, e-governance and big data analytics. My project conducts a detailed analysis of what the open knowledge movement's ideological landscape looks like. It asks: How does the movement understand its political position and mission? How do open knowledge activists assess commercial social media and big data services and the commercial digital economy in general?"
Dr Lynete Lusike Mukhongo is a senior lecturer at Moi University in Kenya. Her fellowship research, that will start on 17 May 2017, will study how Kenya's announcement that it wants to leave the International Criminal Court has been discussed on social media.
Dr Mukhongo says about her IAS fellowship project: "The International Criminal Court (ICC) was established by the Rome Statute which came into force in 2002. Its jurisdiction is to prosecute international crimes against humanity. Kenya signed the Rome statute in 1999 and ratified it in 2005. There have been calls by the African Union for withdrawal from the International Criminal Court. The study aims to undertake an analysis of how users in Kenya communicate about this political issue. The study wants to identify diverging views among Kenyans on Twitter on themes related to justice, accountability, imperialism, emancipation, Africanness, postcolonial identity, and African states' threats to withdraw from the ICC".
Dr Ergin Bulut is an assistant professor at Koc University in Turkey. He will start his IAS fellowship on 1 June 2017. It will focus on the analysis of labour conditions in the video game industry.

Dr Bulut comments on the importance of studying the digital game industry: "There is much hype regarding the potentials of creative economy and creative production. Young people tend to regard video game development as a dream job. Our society also preaches that young people should do what they love and be ready to work for free if they really want to have a job in the video game industry or other creative industries. An inquiry of the game industry enables us to understand both the pleasures and pains of game development and interrogate the politics of this 'dream job' discourse".

,