'No More Limits Left' by Ross Bolidai and Team won the Factual category of the Royal Television Society Student awards. Shot in the UK and in Norway, the documentary features breath-taking photography of Base Jumpers skimming down the sides of snow topped mountains before opening their parachutes at the last minute. The programme investigates what motivates people to risk their lives with every jump.
Ross Bolidai and fellow Television Production student Michael Fitzpatrick gained the trust of the Base Jumpers by trekking five hours up the mountain with a heavy load of equipment several days running.
Course Leader for BA Television Production Jane Thorburn commented that:
"Unusual access to extraordinary people, a strong visual story that is well photographed and editing that brings out the suspense behind the activity combined to make a winning 'must see' documentary."
This is the second year running Westminster students won the Factual Category with a Programme made by BA Television Production students. 'Showgirl' won the previous year with a documentary about a dancer at the Moulin Rouge in Paris.
The documentary 'Talking Hands', directed by Matthew Musson and produced by Jenny Pham, won Best Entertainment. Matthew Musson and Director of Photography Alina Budina also enjoyed success with their documentary 'The Clown's Son' at the 2012 Romanian CineMAiubit Festival, winning Best Documentary.
Television Production students were also nominated in the Entertainment category with a documentary 'Where you to? The search for the Wurzels'.
Completing a very good night for Westminster's students, 'The Dry Fields' won the Fiction category. In October, 'The Dry Fields' won the Audience Award at the 2012 ISFVF Beijing Student Film Festival. Producer Saba Kia and Director Bob Platt-Higgins attended the festival, taking part in a Q & A session with fellow student film makers.
Also nominated in the Fiction category was '47 Orchard Street', directed by Reuben McNaughton and produced by Marie-Elena Dyche. '47 Orchard Street' had previously been nominated at the 2012 VGIK Moscow awards, along with another Graduation film, 'A Human Vice'. The Producers and Directors of the films attended the festival, where 'A Human Vice' picked up the Audience Award.
The three winning films will now progress to the Royal Television Society National Student Awards.
Related information
Film and Television Production BA Honours
Television Production BA Honours
For more information contact
Jane Thorburn, Course Leader BA Television
Email: [email protected].
Peter Hort, Course Director, Film and Television BA
Email: [email protected].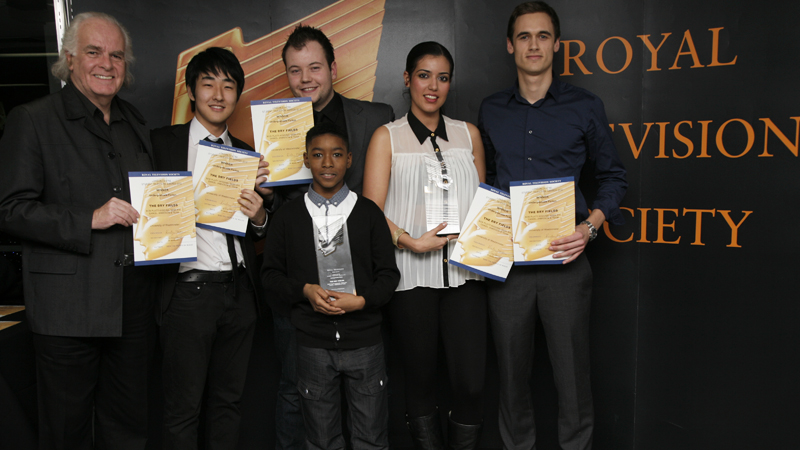 Mike Tibbets, Yechan Seo, Daniel Jamieson, Saba Kia, Bob Platt-Higgins and Kai Francis-Lewis with the Best Fiction award.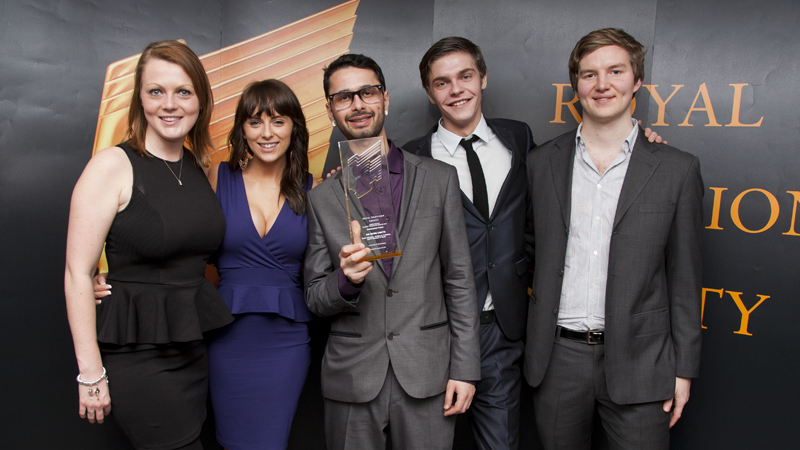 Danielle Parish, Brittany Pearce, Ross Bolidai, Drew Morkus and Michael Fitzpatrick with the Best Factual award.