On Wednesday 24 April, the University of Westminster will host the 16th annual Schools Science Conference at the Cavendish campus, with 'Science4Sustainability' as this year's theme.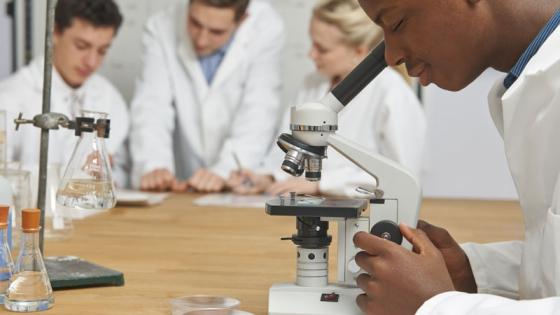 Presented by over 100 scientists and healthcare professionals, the conference will provide an insight into the vast range of scientific careers open to young people today. The event will welcome over 370 students in years 9 to 11 from 19 participating schools and colleges across London.
This year's theme of 'Science4Sustainability' focuses on sustaining health of people through health of the planet. It considers how in a period of increasing environmental awareness, scientific developments can be delivered in a environmentally friendly and cost effective manner to improve the health and wellbeing of all. The conference hopes to inspire students to study science and pursue it as a career, by demonstrating the importance of science in healthcare and medicine. The programme will focus particularly on encouraging girls and under-represented students into the scientific field.
Around 50 scientific organisations will be present during the conference to showcase different aspects of their professions with hands-on activities. Exhibitors include University College London NHS Foundation Trust, Public Health England, Great Ormond Street Hospital and NHS Blood and Transplant. A Teachers' Developmental practical workshop given by the British Association of Science entitled, 'Hands on and practical ideas to enthuse your students about STEM' will also be provided. A further highlight of the day will be for students to present the projects they have been participating in at school or extracurricularly, from observational studies to extended experiments. The projects will each be individually judged, with the best being awarded The Association for Clinical Biochemistry and Laboratory Medicine Don Henderson Trophy.
Professor Andrew Linn, Pro Vice-Chancellor (Research) and Head of the College of Liberal Arts and Sciences, shared his thought on this exciting upcoming event, saying: "The University is very excited that the theme of this year's conference is Science4Sustainability.
"The very nature of science and related disciplines fosters creativity and innovation that lead to new and exciting discoveries. Examples include the growth in biotechnology and its applications in medical fields such as tissue engineering, medical implants, novel drug development and controlled drug delivery. There is also discovery through collaboration where The University of Westminster's Breast Cancer Research Unit has contributed to a major study on the genetics of breast cancer providing clues to the mechanisms behind the disease."
Students attending the conference will also have the opportunity to talk to the University of Westminster's academics and researchers about several topics including protein structural biochemistry, pathology, psychology, biomaterials, environmental forensics and the science behind everyday life, as well as meet current students studying these subjects.