Dr Maja Piecyk, Julian Allen and Dr Allan Woodburn from the Transport Studies Group at the School of Architecture and Cities, contributed to a chapter for the Organisation for Economic Co-operation and Development (OECD) report on Policies to Extend the Life of Road Assets.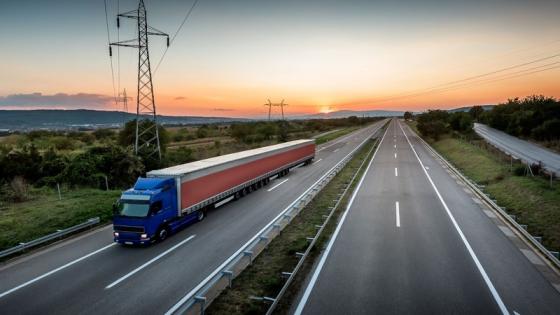 According to the UK Department for Transport, nearly 80 per cent of domestic freight travels by road, however, trucks also contribute to the deterioration of road infrastructure assets. As such, transportation agencies around the world have to face the challenge of providing and maintaining road assets to meet the demand for road freight transport, while being constricted to tight budgets.

In response to this, the International Transport Forum (ITF) assembled a Working Group on Policies to Extend the Life of Road Assets in 2017. This cross-disciplinary group involved 27 renowned industry experts and academics from 17 countries, with specialities in asset management, traffic management, vehicle dynamics, logistics and economics, truck operations and transport regulation and compliance. The report presents the policy options that offer opportunities to sustain and improve the robustness of road assets, while stabilising infrastructure budgetary requirements and enabling road assets to support the developmental needs of economies around the world.

Westminster academics wrote most of Chapter 7 of the report, entitled 'Modal shift and optimisation of freight transport systems', which focuses on areas including reducing trip length, alternative modes of freight transport, best practice and stakeholder engagement, concluding with recommended policy options.

The report also looks beyond traditional engineering approaches, considering the role of trucks in road assets deteriorating from a broader perspective. After almost two years of work, it was sent to a total of 59 Transport Ministries for review and approved and the ITF board meeting in November 2018. The report will aid in developing future policies that concern road infrastructure assets, truck regulation and compliance, truck traffic management and freight planning.

Speaking about this endeavour, Dr Maja Piecyk, Reader in Logistics, said: "I was delighted to get involved in this challenging but vital project. With huge increases forecasted in freight transport volumes around the globe, we need to protect road infrastructure that carries goods we all need to maintain the quality of modern lifestyles and prosperity of our economies. Adding a logistics perspective to the mix aids understanding of why, where and when freight travels. This will hopefully enable the development of better, more market-responsive policies."

Read the full report on the International Transport Forum website.