Former PhD students Isis Nunez Ferrera and Claire Harper have both been shortlisted for the RIBA President's Award for Outstanding PhD Thesis. Isis researched the tactics adopted by residents living in conditions of scarcity in informal settlements in Nairobi, Kenya and Quito Ecuador, while Claire researched the spatial implications of density for the design of new urban housing.
Visiting Lecturers Anna Liu and Michael Tonkin are also on the shortlist with a chance to scoop the RIBA President's Awards for Outstanding Practice-located Research with their Shell Lace Structure project.
Dr Lindsay Bremner, Director of Architectural Research, said: "We are encouraged by this recognition by the RIBA of the research excellence of our architectural research community, scholars and practicing architects alike."
The Awards were established in order to reward and encourage outstanding research in architecture carried out by students, academics and practitioners, and to foster innovation and strategic thinking.
The winners will be announced in October and the awards will be given at the glittering RIBA President's Medals ceremony in December.
In the recent Research Assessment Exercise, twenty per cent of the research in Architecture and the Built Environment was judged as 'world-leading' with 45 per cent judged as 'internationally excellent' in the Faculty of Architecture and the Built Environment.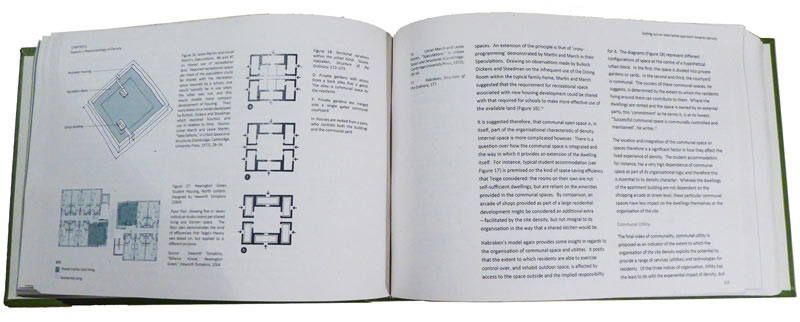 Former PhD student Claire Harper's project on the spatial implications of density for the design of new urban housing