Held at the University's Marylebone Campus from 14 to 16 September, the programme offered students a wide range of sessions covering the many aspects of being an international student. This included sessions on health care in the UK, safety in London, tips on making the most of opportunities and activities in London, as well as sessions on banking, budgeting and visas. Other "pick n mix" sessions included playing sports, academic writing skills and academic English.
In the 'Mind the Gap' sessions, smaller groups of students had the opportunity to share their hopes, expectations and concerns about coming to study in London.
Evidence shows that students who arrive early and have more time to adjust before starting their chosen course will be happier in general and more successful in their studies. The International Student Welcome Programme aims to help students meet new people and make the process of adjusting to London life a good experience for all students.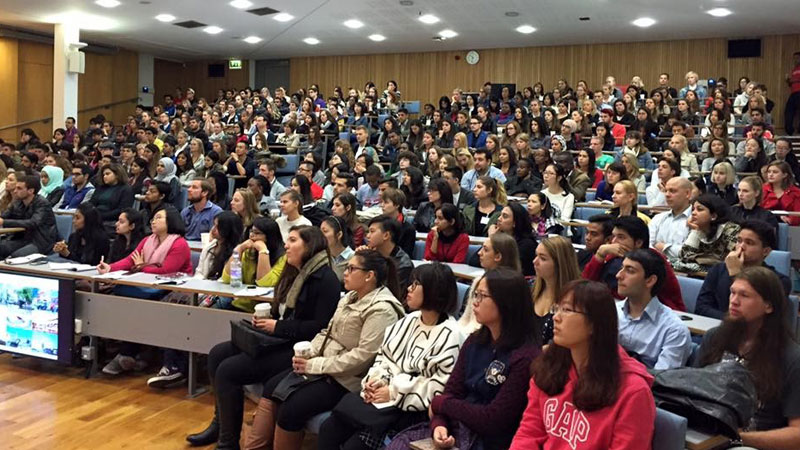 The three-day event, led and organised by the University's Student Advice Team, also included exciting social events such as a cruise down the River Thames, a coach trip to Brighton, a guided London tour, and a quiz night featuring a live DJ at International Students House.
The University of Westminster's Student Advisers give specialist advice and support on a range of issues including student finance for undergraduate UK and EU students, funding for postgraduate students, as well as support for care leavers.
For details on study options and support for international students, visit the University's International page.