Norman Behrendt, a Photography Arts MA alumnus, has recently been selected to be featured at the French Prix Voies Off Festival 2019 with the theme 'Everything is art, everything is politics'.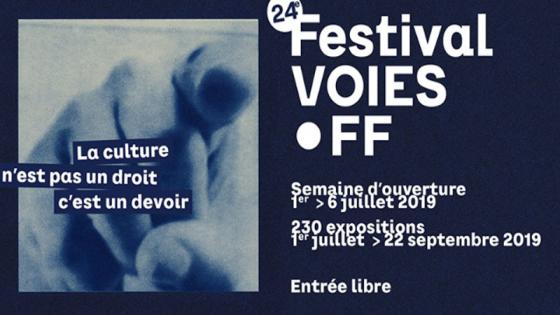 Prix Voies Off is a major photography event held in conjunction with the larger festival, Les Rencontres d'Arles, aiming to support the next generation of talented artists through its programme. Applications to be featured in the festival were selected based on the expression of creator's visions and were open to artists from across the globe.
The winning 50 creators were carefully chosen by an international expert jury from hundreds of applications that presented a series of original works determined by a unified thought, vision or theme.
Norman's work 'Blueprint Extended', developed out of his Masters project, was selected as one of 50 photographic projects to be shown at this year's festival. The main visual for the festival belongs to his work 'Blueprint, 2017-2018' which explores the way the British mass media portrayed Brexit. 
Speaking about the festival, Norman said: "One image from my Masters work 'Blueprint, 2017-18' was used as the key visual of the festival and it was visible all over the city. As I was selected for the Prix Voies Off, I also benefited from portfolio reviews and got to know some interesting people from the industry." 
Lucy Soutter, Course Leader of the Photography Arts MA course, said: "We are delighted to see Norman do so well with Blueprint, a project he started on his Westminster Photography Arts MA in 2017-18 under the shadow of impending Brexit. His time on the MA Photography Arts raised the stakes of his engagement with contemporary art and encouraged him to work in more experimental ways. This selection helps to raise his profile on the international stage and will introduce his work to key curators as well as new audiences".
Norman's work and other exhibitions at Prix Voies Off Festival can be seen throughout the city of Arles, France until 22 September 2019.
Find out more about the Photography Arts MA course offered at the University of Westminster.