Roland was previously Head of Department and Professor at the University's Politics and International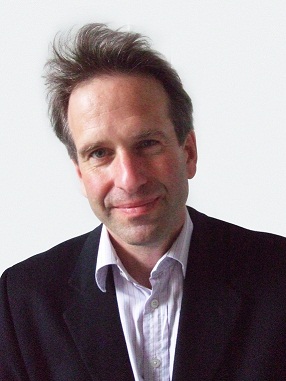 Relations department. In his new role, Roland will be responsible for providing leadership and strategic direction to enhance its reputation, profile and performance on an international basis.
Geoffrey Petts, Vice-Chancellor at the University of Westminster, said: "Roland is an outstanding academic and I am delighted with his appointment to lead the new Faculty.
"The University of Westminster's Social Sciences and Humanities Faculty is building a distinctive reputation for excellence and interdisciplinarity for opening doors for our students to provide them with the crucial training and transferable skills they need to be able to succeed in a workplace that will change dramatically throughout their working lives – to beyond 2050! Roland's leadership will further strengthen the faculty's offering and influence."
Roland's research is centered on security studies and international relations with a regional focus on Russia, Central Asia and the Middle East. His latest work is on energy security but his interests extend to historical sociology and the EU's external engagement with its neighbours.
Roland began his studies at Oxford University and started his career as a senior consultant at Arthur Andersen. He returned to Oxford and was awarded a PhD in International Relations and subsequently became a research associate at the International Institute for Strategic Studies in London. He then joined the University of Edinburgh as a lecturer and senior lecturer of politics before becoming Professor of International Relations. He joined the University of Westminster as Head of the Department of Politics and International Relations in 2009.
Read the Times Higher Educational Supplement article on the appointment.
For further information please contact:
Sarah Evans-Toyne, Lianne Robinson or Chiara Barreca
Broadgate Mainland
T: +44(0) 20 7726 6111
E: [email protected]