The degree show, which was described as "visually complex" and "a compendium of interdisciplinary arts and media practice that expands on the ordinary", took place over three days in the Regent Street Cinema and Ambika P3 – the University's vast subterranean exhibition space which is situated under the Marylebone Campus. The screening at the Cinema featured an array of thought-provoking short and experimental films, documentaries and animations, while in Ambika P3 innovative and intriguing art pieces, photos and installations were exhibited.
Final-year CMP student Rebecca Graham was excited to be among the first students showcasing her work on the big screen in the new Cinema. She said: "The Cinema's newly refurbished building boosts a vibrant and stylish setting. The staff were friendly and extremely positive and helpful, especially in the lead up to the event. The night went smoothly and everyone enjoyed themselves. The students felt positive and extremely happy with having their work exhibited on the big screen as well as feeling honoured and proud at being the first students in at Regent Street Cinema."
Graham Evans, Degree Show Coordinator and Senior Lecturer in the Department of Photography and Film, said: "The scope, imagination and production ambitions of this year's CMP students have been the best yet. The opportunity to show in newly refurbished premises at the Regent Street Cinema and Ambika P3 allows those ambitions to be wonderfully realised."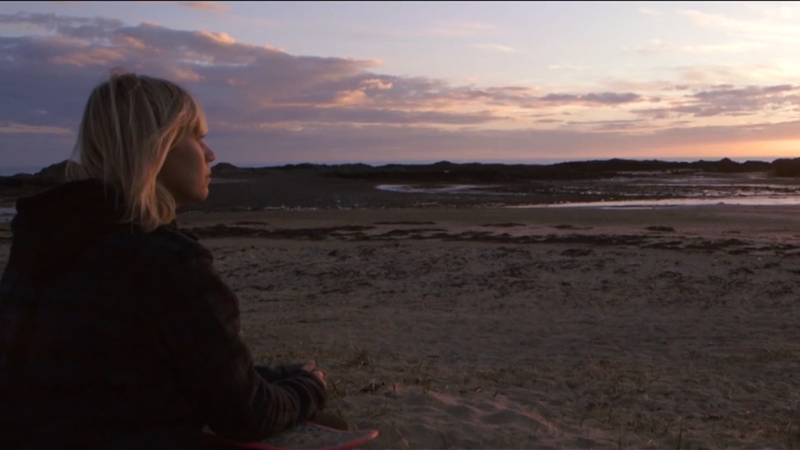 Documentary 'Level' by Westminster graduates Emma J Shoesmith, Connor Hawkins, Jed Welland and Alexandra Dack.
Jane Barnwell, Degree Show Coordinator and Senior Lecturer in the Department of Photography and Film, said: "We are delighted with the quality of the films this year and chuffed to be showcasing them at the Regent Street Cinema. The high standard of work means that several will enjoy further exposure on the festival circuit."
The Contemporary Media Practice BA Honours course is one of the first interdisciplinary, multi-media production degree courses in the UK, hosted by one of the country's top media faculties, Westminster's Faculty of Media, Arts and Design. The emphasis of the course is on developing new approaches to the convergence of media and production of content for rapidly changing platforms of distribution and consumption. Before graduation our students prepare a final project, typically short narrative films, documentaries, interactive projects, photographs, installations, and many other hybrid forms, and this work is given a public exhibition or screening.