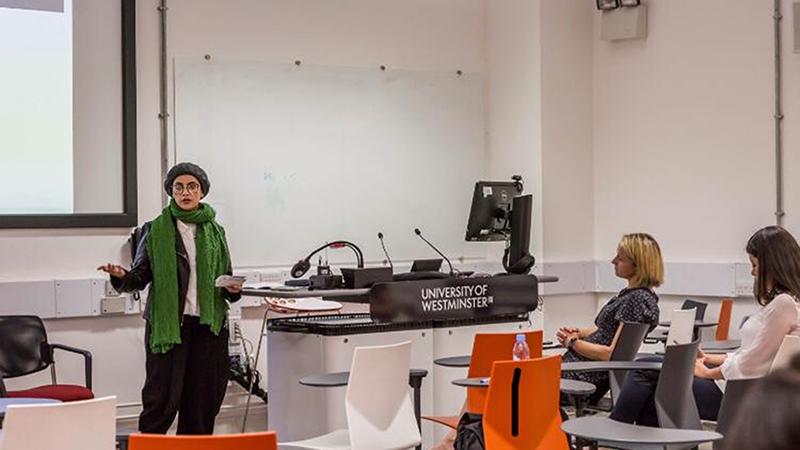 This award is given in recognition of producing the best dissertation work and their academic excellence, with Course Leaders nominating one student from each accredited course at universities across the country.
Recipients of the award are commended by the ABP for making a valuable contribution to research and theory in the industry of business psychology and consultancy. Mashaael, who studied MSc Business Psychology at the College of Liberal Arts and Sciences in 2017/18 is one of seven students in the UK who have been presented with the ABP's prestigious Award.
Mashaael's dissertation was entitled: 'The role of business psychology in implementing Artificial Intelligence (AI) in recruitment: A qualitative study'. Her study combined interview data, empirical materials in the public domain and scientific insights to identify six core themes: (i) Data is the new oil; (ii) Humanising technology; (iii) Best of both worlds; (iv) The other side of the coin; (v) Recruitment today is a mess; and (vi) AI is a hot topic.
Dr Kathryn Waddington, Course Leader for MSc Business Psychology, who supervised Mashaael's research, shared her thoughts on this student success, saying: "It was a pleasure to supervise Mashaael's research in such an interesting and contemporary area of Business Psychology and Human Resource Management."
Mashaael was given the opportunity to present her research at the inaugural ABP Student Conference held at Westminster in June 2018, and is currently preparing a paper with Dr Waddington for academic publication.