The award, run by the Society of Biology with the support of Heads of University Biosciences (HUBS) and sponsored by Oxford University Press (OUP), seeks to identify the UK's leading bioscience higher education teachers in recognition of the invaluable role they play in education.
The award recognises Dr Clements's teaching practice in technology-enhanced learning and student co-creation. Dr Clements is responsible for the strategic development of teaching in the Faculty of Science and Technology, with over ten years' experience in the field, spanning biotechnology, stem cell biology, microbiology, molecular biology and ethics. He is also the bioscience lead on the University of Westminster Broad Vision project, which provides a platform for students and academics from a range of arts and science disciplines to engage with collaborative research.
Dr Clements is also exploring how tablet devices can be used to support student co-creation approaches inside and outside the classroom. His research interests lie in the field of stem cell biology and microbiology, currently working on the role of cancer stem cells in the development of osteosarcoma. Other achievements include his contribution to a series of projects designed to help students make more effective use of their assessment feedback, funded by JISC, a charity which champions the use of digital technologies in UK education and research.
Commenting on his award, Dr Mark Clements, said: "I'm honoured to have been given such a prestigious award. I am passionate about teaching biosciences, using innovative techniques to capture students' interest in such a fascinating and evolving subject.
"This award provides a fantastic opportunity to share my approach to using technology to support learning, and inspiring students to engage with interdisciplinary research and learning through the Broad Vision art/science programme at the University of Westminster. These approaches help to equip graduates with the skills required to solve current and future global challenges, preparing them for a career in the field."
Rachel Lambert-Forsyth CBiol CSci MSB, director of education and training at the Society of Biology said: "Dr Clements has been awarded this prize in recognition of his outstanding contribution to student learning, in particular his cross-disciplinary outlook and explorative student co-creation."
Dr Nick Freestone, last year's winner, who was on the judging panel this year, said: "In a very competitive year, what particularly distinguished Mark Clements's work was its emphasis on creativity and interdisciplinary collaborations between science and the arts.
"I was personally very interested in his work with art students which resulted in the creation of 'living sculptures' made from bacteria. This kind of work greatly raises the profile of science amongst the general public which is something we are all striving for."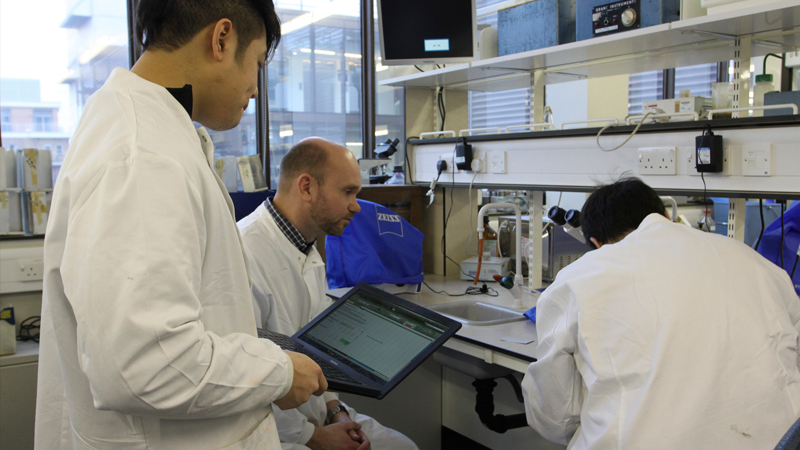 The shortlisted candidates were required to write a case study as evidence of how their teaching practice has benefited students' learning experience. They were then asked to present their case study to a judging panel in London, followed by a 45-minute interview with the panel. The case studies will be publicly available on the Society's website from 6 May 2015.