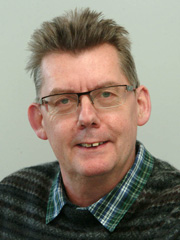 Professor Fred Steward, who joined the Environment Group at the University's Policy Studies Institute in October last year, argued that for innovation to make a real difference it needs to be based on an appreciation of past experience.
The inaugural professorial lecture drew a packed audience to the University's Regent Street headquarters building to hear Professor Steward say that significant innovation was required if the world was to achieve a successful transition to a low-carbon environment.
But he pointed out that there are widely differing concepts of innovation, "with a bewildering profusion of retrospective analogies of radical change".
"Some are technological calls for green versions of the 'Manhattan Project', or 'Apollo Programme', while others are social or moral appeals for a green 'New Deal'," said Professor Steward.
"This diversity represents the complexity of the climate change challenge, but it also reveals contrasting and often confused ideas of innovation itself."
To listen to a recording of the lecture, entitled Desperately seeking a new transformative discourse. What sort of innovation policy is needed to meet the challenge of climate change? visit the PSI web site.
ENDS