Anna Zhikhareva and Marie Chaudet (seen here far left and far right) filmed two reports which went out on Sky News.  The first involved following Prince William and Kate Middleton lookalikes, and the other was joining locals in Shoreditch for a traditional street party.
The pair are studying the broadcast pathway on the MA (International) in journalism at Harrow campus which encourages students to work on real stories.  The course maintains close links with industry with regular guest speakers and guest editors coming in to critique students' work.
For the pair it was a chance to prove themselves at the highest level amongst the professionals and have their work aired to a national and international audience.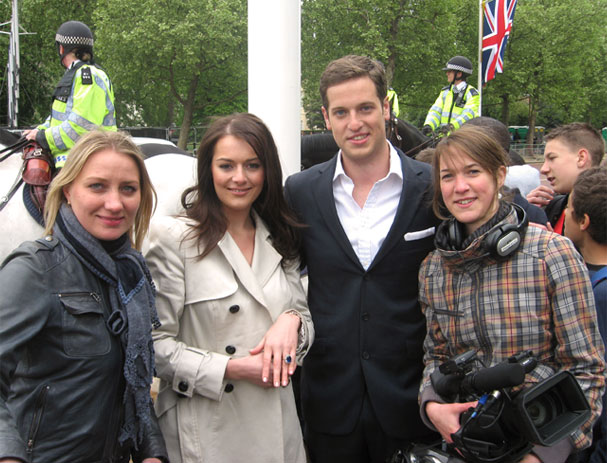 Anna Zhikhareva far left and Marie Chaudet far right