On Thursday 21 March, the University of Westminster hosted 'What it takes to cope with stress and mental health', part of the 'What it Takes' Alumni event series.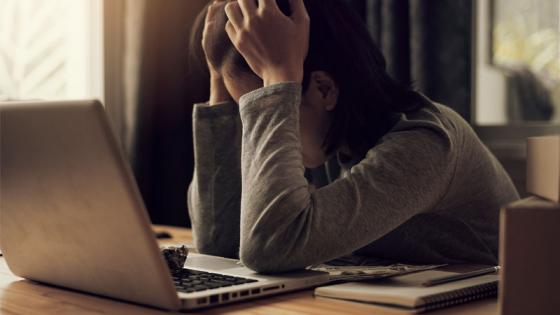 The talk was held at the Little Titchfield Street campus and given by Jack Rooke, a BA (Hons) Journalism alumnus who graduated in 2014. He is a comedy writer, documentary maker and mental health campaigner, who often explores issues surrounding grief and loss, using humour in documentary films to break down the stigma around death. In 2017, he was listed in the BBC New Talent Comedy Hotlist in recognition of his BBC Three documentary series Happy Man, and he has recently been commissioned by BBC Comedy to make a sitcom pilot named Big Boy.
Jack, who suffers from anxiety and depression, gave an informal talk about coming with stress, the importance of looking after yourself, and coping mechanisms relating to his own experiences with mental health. He also read extracts from his debut book Cheer the F**k Up, which talks about his university years and is set to be published in 2020. Attendees then had the chance to ask questions and receive helpful advice during a Q&A session.
During the event, Jack spoke about the effects of loneliness and how this can affect a person's state of mind, saying: "Loneliness affects more young people than ever before. Being lonely is incredibly harmful. Try to see as many people you love as possible."
"The best way to cope is to keep busy…motivate yourself to do work experience as much as you can. Be as proactive as possible… now is the time [before graduating] to do it. Being aware of what can take you off track is really important."
Alongside his work in comedy and documentaries, Jack is an ambassador for the male suicide prevention charity CALM (Campaign Against Living Miserably).
Find out more about the 'What it Takes' series organised by the Westminster Alumni Relations Team.
Find out more about the mental health services available at the University of Westminster.