Nick Gatfield is one of the most influential British music executives, having led companies including Sony Music UK & Ireland, EMI and Island Records.
The award, which is designed to identify and nurture the next generation of music industry innovators, will be presented to an UK or EU student who either holds an offer from or is applying for the MA Music Business Management course at the University of Westminster. Applicants will need to have a music business idea that they wish to develop throughout their studies, with the aim of building a viable business upon graduation. Students will need to submit a detailed description of how the initial £5,000 of funding would be spent and the expected Key Performance Indicators.
The winner will gain first-hand experience at the Twin Music Inc. offices in London, an investment, strategy and services provider for early stage artists and music entrepreneurs recently launched by Nick Gatfield. During this placement, the winner will receive mentoring from Gatfield and other industry professionals, learning valuable skills including how to develop, manage and fund a delivery strategy and business platform. The placement supports the aim of creating sustainable business models for both artists and entrepreneurs.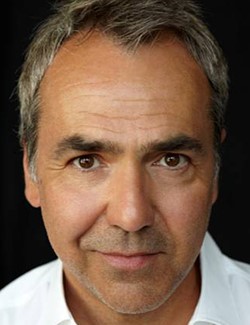 Nick Gatfield, CEO of Twin Music Inc.
Nick Gatfield of Twin Music Inc. said: "The opportunities for smart individuals with a concise vision and aptitude for innovation have never been better in the music business. Funding is often a barrier to entry into the industry for these individuals. With this award, we are hoping to find and support the next generation of passionate entrepreneurs from the University who will become future leaders within the industry and define the next chapter of the music business."
Professor Kerstin Mey, Pro-Vice Chancellor and Dean of Westminster School of Media, Arts and Design, said: "The opportunity to partner with Nick Gatfield and Twin Music's generous scholarship initiative is an exciting prospect for students. Its aim to encourage music entrepreneurship, with a vision to shape the music industry of the 21st century, supports the University's wider commitment to create the next generation of innovative industry leaders."
Click here for further information on the Award or to apply.
Learn more about the MA Music Business Management course.