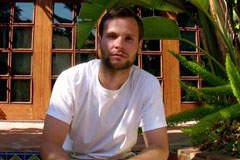 Shux has also worked with Lupe Fiasco, Snoop Dogg, and Alicia Keys, and travelled across America as Lily Allen's musical director. He is currently writing and producing with UK artists such as Coco Summer and Tinie Tempah  and Cheryl Cole as well as writing for various artists in the US.
BA Commercial Music was the first degree of its kind in the UK. Music production, music business and the study of music as culture are all included. It has strong links with major record labels, as well as a wide range of independent music and multimedia companies.
"Al Shux is fast becoming one of the most sought after independent producers and writers on the music scene. He is an inspiration to all students who have embarked on our commercial music course and is also a high profile ambassador for the great work we are undertaking at the university," said Kienda Hoji from the University of Westminster.