Language Analysis for Determination of Origin: Setting and Raising Standards of Linguistic Practice and Expertise.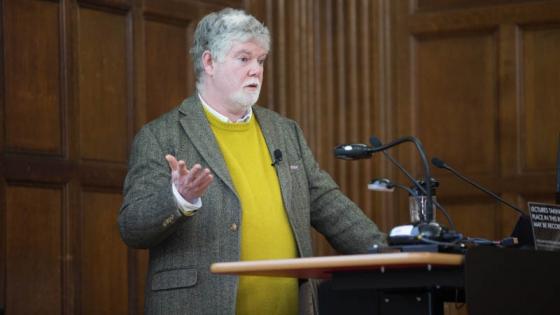 The Graduate School's 2018–19 Annual Lecture asked an audience of staff, students and external visitors to consider the responsibilities and roles of academic researchers in relation to one of the key issues of our time.
Professor Peter Patrick from the University of Essex set out with great clarity and passion the way that he and other academic linguists have challenged and critiqued the processes of LADO (Language Analysis for the Determination of Origin), used by numerous European governments, including in the UK, in the assessment of claims for asylum.
At the heart of Professor Patrick's lecture was the question of the place of expertise in the contemporary world, and this led to a lively discussion in the Q&A session which continued during the drinks reception.
A selection of images from the event