The annual celebration showcases the emerging talent of the University of Westminster students studying on the Architecture BA Honours, Interior Architecture BA Honours and Master of Architecture (MArch) RIBA Part 2 courses.
The exhibition will be open to the public from Friday 12 June until Sunday 14 June, and will include students' dissertations and works from their first year to graduation, ranging from architecture drawings and computer-generated models to interior design visions and projects.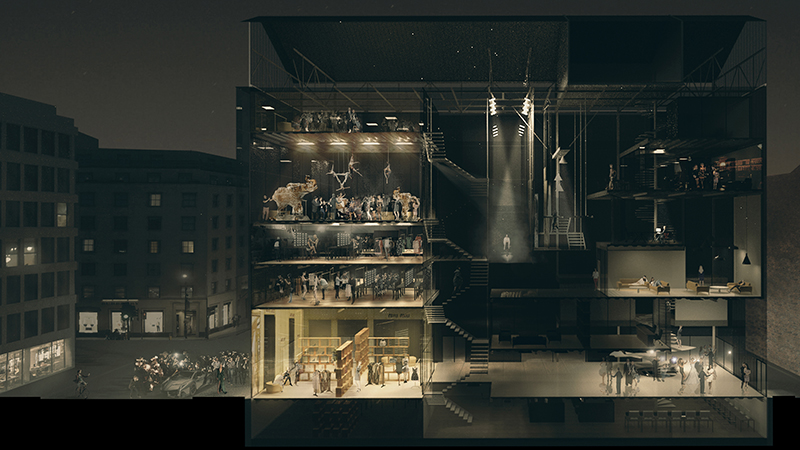 House of Narrative: Fashion Section by Anastassia Zamaraeva – Architecture BA Honours – Design Studio 3
copyright © University of Westminster
Attendees will get a unique chance to witness the acclaimed end-of-year show in the studios of the University's Marylebone Campus, where the newly opened state-of-the-art digital fabrication laboratory and the Faculty of Architecture and the Built Environment are located.
Harry Charrington, Head of Department of Architecture at the University of Westminster, said: "This is an exciting time for the Faculty of Architecture and the Built Environment. In April, we opened the Fabrication Laboratory Westminster, and this summer the studios are being refurbished and extended to give us even better facilities for our students. All this investment stems from the remarkable work of our students and staff, the results of which you can see at OPEN 2015."
For further information about the exhibition, visit the Student Exhibitions 2015 page.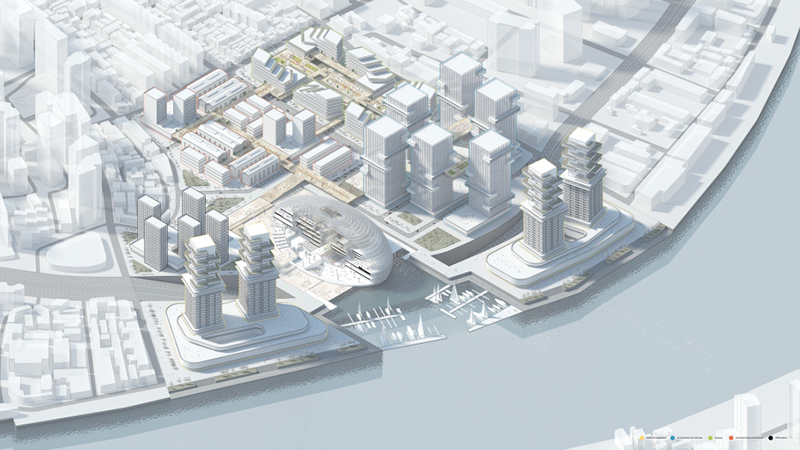 Creative Nest, Shanghai Urban Creative Cluster by Lorenzo Setti – MArch (RIBA Part 2) – Design Studio 13 copyright © University of Westminster
About the London Festival of Architecture
The London Festival of Architecture celebrates London as a global hub of architectural experimentation, practice and debate. Taking place throughout June, the annual festival provokes questions about the contemporary and future life of the city, and promotes positive change to its public realm. The city-wide programme is delivered by leading cultural and academic institutions alongside associated projects by practices and individuals. Learn more at the London Festival of Architecture website.