Molly Turner, a Fashion Design BA Honours student, has recently won one of the three scholarships offered by denim brand Jack & Jones.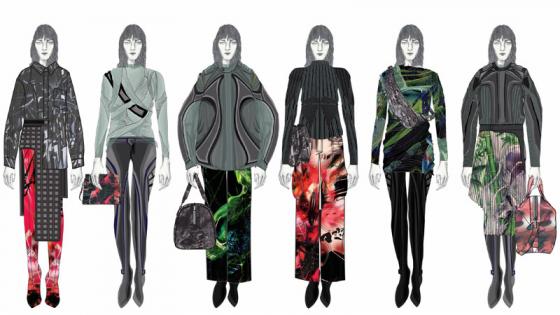 JACK & JONES Scholarship aims to support three highly motivated and inspiring students with the scholarship of €1,000 each.
The scholarship was offered by denim brand Jack & Jones, a part of BESTSELLER A/S. The application was open to both undergraduate and postgraduate students over 18 years old enrolled in fashion and business-related programmes. 
The winners of the first edition were chosen based on a motivational letter and budget plan which explained how the scholarship fund would contribute to reaching the applicants' dreams. 
After careful evaluation of hundreds of applications Jack & Jones chose Molly, alongside two other graduates, who stood out in terms of innovation, creativity and impact on the professional development of the candidates.
Speaking about the scholarship, Molly said: "I am incredibly grateful to have been selected as a Jack & Jones Scholar, as the brand's support will enable me to manufacture knitwear pieces for my 2020 graduate collection to industry standards. The scholarship funding has provided me with invaluable opportunities to further my practical knowledge of industrial knit design methods and consolidate the skills I have learnt during my placement year internships."
Professor Andrew Groves, Professor of Fashion Design, also said: "It's fantastic to hear that Molly has been selected as one of the three Jack & Jones scholarships worldwide and it is a testament to her talent and creativity. We are incredibly grateful for Jack & Jones's generosity in providing scholarships for students to allow them to fulfil their creative ambition and to enable them to create a collection that shows off their skills and talent."
Find out more about the Fashion Design BA Honours course offered at the University of Westminster.