Situated on the upper fourth floor of 301 Regent Street, a dedicated learning area for Modern Languages students has been created. The space encourages greater interaction between staff and students and includes new state-of-the-art language labs for Interpreting and Translation students plus attractive offices for staff.
On the upper ground floor, a new lecture theatre and large classroom have been created plus a silent study space for students.
Professor Roland Dannreuther, Dean of the Faculty of Social Sciences and Humanities said: "I am delighted with these wonderful new learning spaces in the historic headquarters of the University of Westminster in 309 Regent Street. These spaces bring a sense of excitement to the student experience, providing modern state-of-the-art facilities that are sensitive to the illustrious history of the building."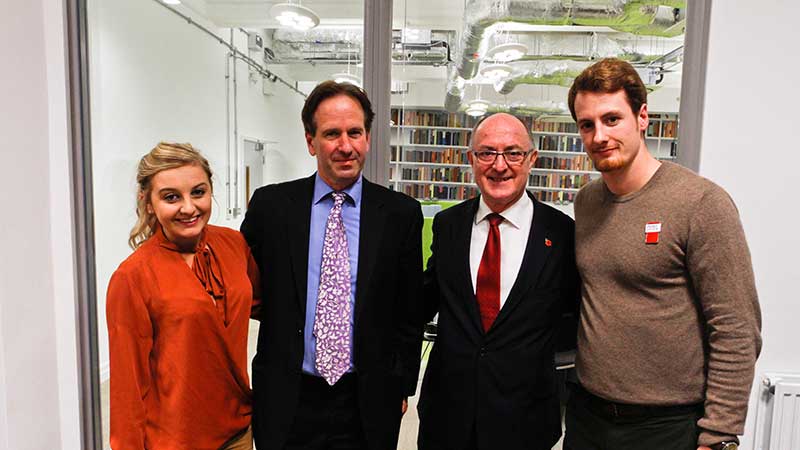 From left to right: Lauren Waugh, UWSU Vice President of Regent Street and Little Titchfield Street Campus; Professor Roland Dannreuther, Dean of the Faculty of Social Sciences and Humanities; Professor Geoff Petts, Vice-Chancellor of the University of Westminster; Jim Hirschmann, UWSU President