Ethical alternatives to both coercive and torturous interrogation techniques can enhance intelligence gain, according to the findings of a study led by the University of Westminster.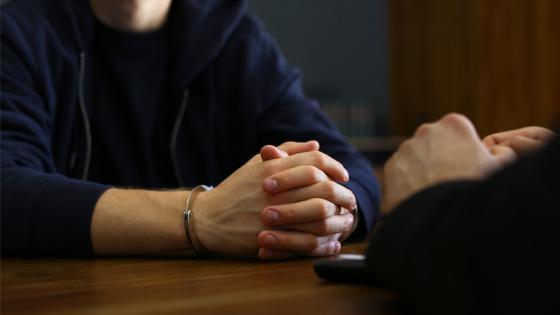 In a series of experiments spanning 24 months, the Controlled Cognitive Engagement (CCE) interview method, previously developed for use in aviation security contexts, was found to be effective in persuading three times as many participants to yield target intelligence than a comparable non-coercive control technique, despite them having been incentivised to withhold the information.
Controlled Cognitive Engagement (CCE) is conversational in style and the focus of the questions is on assessing the validity of reported events. It is thought to shape interviewee behaviour through encouraging more extensive narratives, thus increasing the elicitation of target information.
The researchers recruited 157 adults to participate in the FBI-funded research study at the University in which each of them witnessed an unexpected event. They were then questioned using both CCE, a comparable non-coercive approach. CCE was not only more effective in eliciting some of the target intelligence – it was found to increase the amount of target intelligence by more than double.
'Framing' the persuasive yield message was also found to be effective for increasing target information yield compared to when framing was not used (65% vs 39%), indicating that by combining non-coercive interview methods with moral framing, intelligence gain can be improved. 
The findings come after the continued promotion of coercive and torturous techniques by some controversial world leaders and the recent release of the blockbuster movie, The Report, which focuses on the CIA's use of torture. 
"Enhanced interrogation that includes psychologically coercive bully-boy tactics and induces stress and pain using torturous techniques are consistently justified as being fundamental for protecting national and international security," said lead researcher on the study, Professor Coral Dando who is a forensic psychologist at the University of Westminster and former London Police Officer with the Metropolitan Police.
"Evidence that enhanced interrogation is effective does not exist whereas there is evidence that punitive behaviour encourages lies. Truth requires cooperation, which is exactly what our research has found.
"The challenge now in developing non-coercive methods is to 'sell' the idea to professionals that truth requires cooperation and that to gain cooperation, interrogators have to be cerebral and adaptive, rather than threatening, aggressive and violent. Torture, be it physical or psychological, may leverage confessions but they are usually unreliable."
Professor Dando conducted the research with Professor Thomas Ormerod of the University of Sussex. The results have been published in the American Psychological Association's Journal of Experimental Psychology: General.  
Professor Tom Ormerod further commented: "In ethical intelligence gathering, the interviewer works cooperatively rather than antagonistically with the interviewee. The interviewer builds rapport, and then probes sensitively for information that the interviewee may have, issuing clear but non-aggressive challenges when there is a gap, contradiction or uncertainty in the interviewee's account. Through the use of framing, the interviewer sets up a context in which the moral duty for the interviewee to tell the truth is emphasised. Our research shows that interviewing people ethically can yield information they are initially reluctant to give, and avoids problems associated with coercive and torturous approaches that are known to reduce the amount of true information people are willing to share."