The University of Westminster has successfully secured a Royal Academy of Engineering award for Dr Sarah Main, Executive Director of the Campaign for Science and Engineering, subject to contract.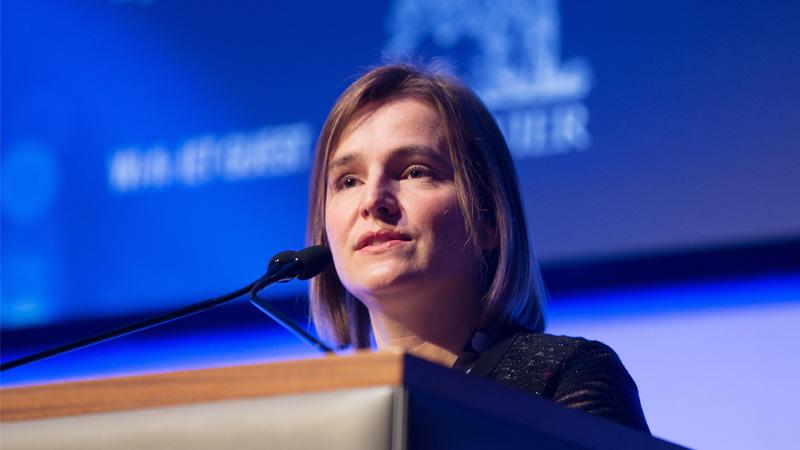 The Visiting Professor position, supported by the Royal Academy of Engineering, is designed to utilise the experience of Visiting Professors with backgrounds as industrialists, entrepreneurs, consultants or innovators to enhance teaching and learning. The appointment also aims to enhance employability and skills for students, while strengthening external partnerships with industry members.
The scheme allows for participation in curriculum development, teaching and mentoring of students, as well as the development of innovative approaches to engineering teaching and learning. 
Dr Sarah Main is the Executive Director of the Campaign for Science and Engineering – the leading independent advocate for UK science and engineering. She represents the interests of over 100 research organisations in high-level discussions with Government and Parliament and engages with industry, charity and academic leaders across the UK research base. Dr Main trained as a molecular biologist and was formerly an independent researcher, working with Cancer Research UK and the Medical Research Council in London and Cambridge.
 
As Visiting Professor, Sarah's ambition is to broaden the sights of the University's engineering, technology, creative and digital industry-facing students to see how their future innovations connect to society, through Government and policy. Her role will focus on innovation, policy and society, looking at the interplay between these factors to progress how they are embraced together through the education programmes Westminster provides to its students, whilst reflecting the future changes that will occur through society, the economy and the environment.
Talking about her appointment, Dr Sarah Main said: "I have admired the pioneering spirit and inclusivity of the University of Westminster for some time. The University has unique reach and expertise in connecting its teaching and research with society.
"My ambition as a Visiting Professor is to work with the University to broaden the sights of its brilliant students to see how their future innovations connect to society through Government and policy. I hope to open a window for them into how public policy shapes their working environment, and how they can shape it in return."