Dr Marie Polley, co-founder of the Social Prescribing Network and Senior Lecturer in Health Sciences, was invited on Tuesday 8 January to the House of Commons to discuss and brief MPs on social prescribing.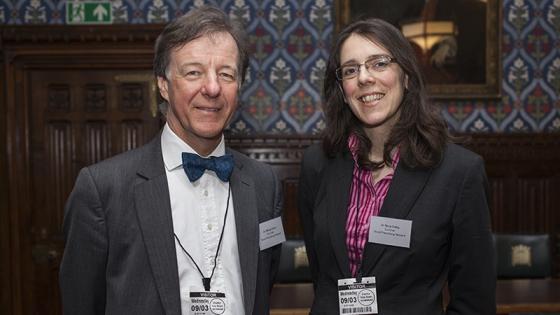 Dr Marie Polley and her team from The Social Prescribing Network at the University of Westminster, together with, the College of Medicine have been collaborating with NHS England for the past three years to design a new referral route for the NHS, called Social Prescribing.
Social prescribing is a means of enabling GPs and other frontline healthcare professionals to refer patients to a link worker. This provides them with a face-to-face conversation to discuss their concerns and patients can learn about opportunities to improve their health and wellbeing through non-medical routes.
It is an innovative and growing movement, with the potential to reduce the financial burden on the NHS, particularly within primary care.
On 7 January 2019, the UK government released the NHS Long Term Plan providing details of how the NHS can keep what is good, whilst re-designing patient care to better meet established and emerging patient needs. The government has now put social prescribing at the forefront of their ten year plan.
Dr Marie Polley, along with co-chair of the Social Prescribing Network, Dr Michael Dixon, were invited to the Parliament, shortly after the launch of NHS England's 10-year plan was released. Dr Polley's role was to discuss social prescribing with Anne Marie Morris, Conservative MP for Newton Abbot and Chair of the All Party Parliamentary Group on Access to Medicines and Medical Devices.
During the session, she explained what social prescribing involves, what the Social Prescribing Network offers and provided information on how social prescribing is being rolled out nationally.
Dr Marie Polley has been invited to return to the Parliament on Monday 4 February to discuss the key issues facing the country in providing good quality and effective health and social care in rural settings. Eight key issues will be addressed, looking at where we are and what needs to change. Evidence gathering will be by questionnaire, one on one interviews and panel sessions to which key witnesses will be invited.