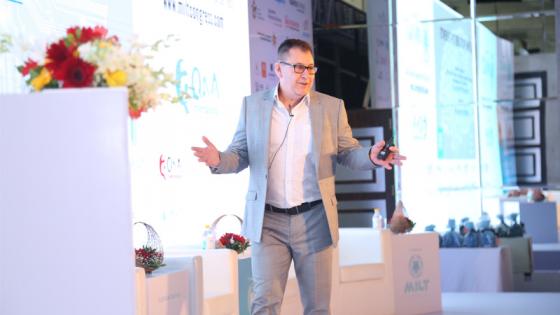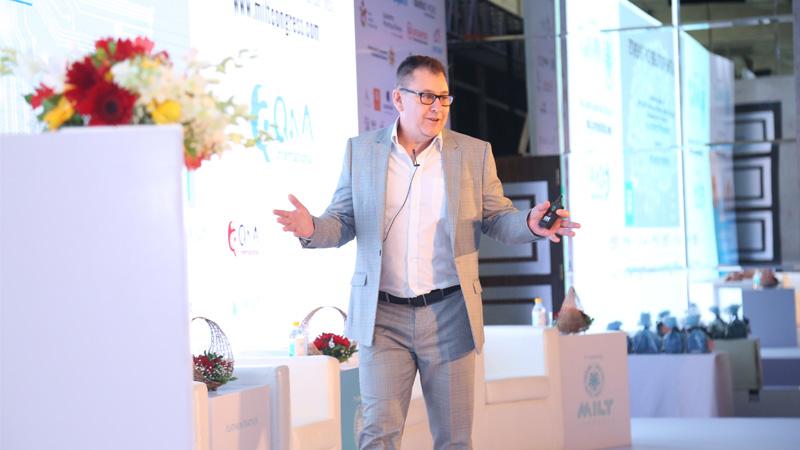 Dr Morgan opened the education programme on day one, with his keynote session on event technology trends. The talk, called 'Technology Trends: Explore the Latest Trends in Technology to Create Better Engagement between the Attendees, the Event Organiser and Client Messages' evaluated the latest trends in technology and how they can be used in various event types. This included his exploration of case studies that have implemented technology to create more positive attendee engagement. 
IBTM China is a trade show and conference for event professionals held each year at the China National Convention Centre in Beijing. It sees over 4000 visitors attending education sessions and visiting exhibitor booths over a two-day period. 
During his time in China Dr Morgan was interviewed by China's iQiyi online broadcast channel on his keynote topic and why he was in China. In the interview he discussed which types of cutting-edge technology were being used in Europe and North America and how these technologies could be used in the China and Asia Pacific region. He said: "It's very important in my sector that we educate the Chinese market with all the different trends in technology. 
"It's very important to understand how technology with artificial intelligence, virtual reality, augmented reality, chatbots, interactive screens and more will effect and impact the Chinese market in the future."
Dr Morgan is also the founder of the Event Tech Lab, a virtual marketing and communications accelerator for event technology start-ups. He is regularly invited to speak at conferences and trade shows around the world as part of the University's knowledge exchange strategy. 
Dr Morgan said about the opportunity: "It was a pleasure being invited over to Beijing to speak to Chinese event professionals and share the latest trends in event design and technology with them. Although the corporate events industry in China is at its early stages, the level of professionalism and thirst for knowledge is amazing. 
"I felt as though I was of real value to the delegates, and being invited back next year is a great endorsement of their appreciation." 
Learn more about the Tourism and Events Management BA Honours course.