Dr Davide Deriu, Reader in the School of Architecture and Cities, has been awarded a British Academy Mid-Career Fellowship to pursue his project, 'Architecture and Vertigo: States of Suspension in the Contemporary City'.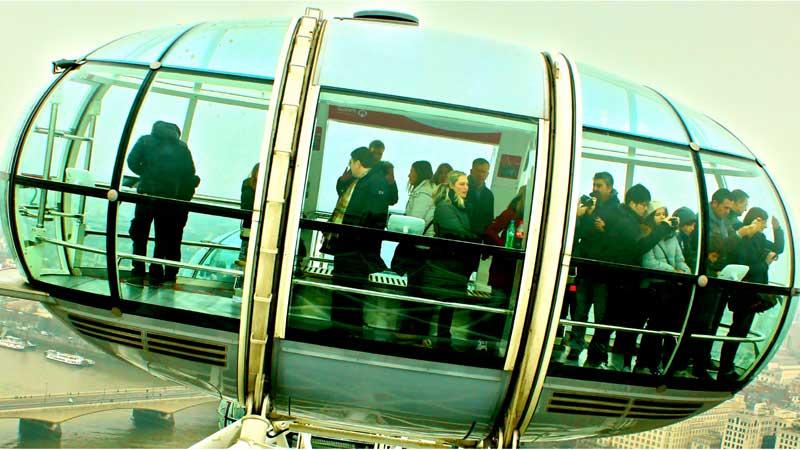 The British Academy is the national academy for the humanities and social sciences, and their Mid-Career Fellowships aim to support talented individuals with excellent research proposals and to promote public understanding of subjects in the field of humanities and social sciences.
Dr Deriu was among the 30 outstanding academics whose research will contribute towards public understanding of the humanities and social sciences. The awards provide opportunities for scholars who have already established a significant track record as an excellent communicator and 'champion' in their field, and who are normally within no more than 15 years of being awarded their doctorate.
Speaking about his Fellowship, Dr Deriu said: "This prestigious award is the culmination of several years' research on the experience and representation of high-rise built environments. I look forward to working on my book project over the coming year. The Fellowship will also enable a public engagement programme that includes a symposium and an exhibition in our Ambika P3 gallery."
Sir David Cannadine, President of the British Academy, welcomed the new Mid-Career Fellows and said: "I am delighted to welcome this group of exceptional scholars to the British Academy. The research funded under the Mid-Career Fellowships scheme is always fascinating, engaging and relevant, and this year's projects are no exception.
"Our new Mid-Career Fellows will help tackle some of the most pressing national and international challenges, while furthering public understanding of, and interest in, the humanities and social sciences. We wish the Mid-Career Fellows every success and look forward to seeing the results of their work."