Dr Matt Morrison (Senior Lecturer and Course Leader, Humanities) and Professor Guy Osborn (Professor, Westminster Law School) are delighted to announce that they have been successful once again in their application to be part of the Being Human festival.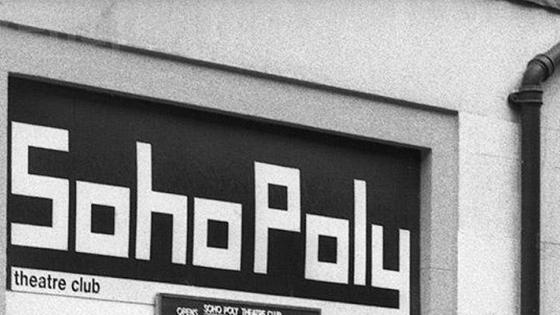 The Being Human Festival is the UK's only festival celebrating the humanities. It is led by the School of Advanced Study at the University of London in partnership with the Arts and Humanities Research Council and the British Academy. This year's theme is Discoveries and Secrets.
In previous years, Professor Osborn and Dr Morrison have focussed mainly on the Soho Poly Theatre, with notable forays into poetry. This year they are 'digging deeper' and exploring the pre-history of the space, and continuing to offer the opportunity to disrupt your day in the spirit of the Soho Poly Project. Before the Soho Poly, the space was used as an Arts Workshop and home to the polyfolk society, and lunchtime events related to these activities are the focus of this year's events.
The first event will be a Zine Workshop, led by Dr Hannah Copley, exploring music and memory on 18 November.
This will be followed on 21 November by a lunchtime gig by Martin Stephenson, one of the UK's most perceptive and loved songwriters. This is the first time the space will have been used for a live musical performance since the early 1970s. This event will also be streamed live.
Finally, on Friday 22 November there will be a Pop and Politics exhibition and event relating to the University's Pop, Politics and PCL project.
These events are the latest in Disrupting the Everyday, Dr Morrison and Professor Osborn's ongoing series of 'disruptive events'. Professor Osborn is is Director of the Centre for Law, Society and Popular Culture that runs events, including Disrupting the Everyday, the Soho Poly Project and Found Sound and Ghost Gigs.