There were two notable events this month hosted by the centre.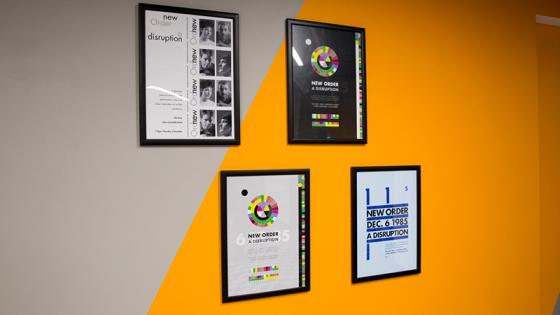 First, we were delighted to welcome Stewart Lee to give a talk to a combination of the LLB Entertainment Law students, BA and MA Creative writing students and assorted invited guests. This was an excellent and wide ranging talk, touching on creativity and plagiarism, whether comedy was a form of creative writing, and censorship amongst other things.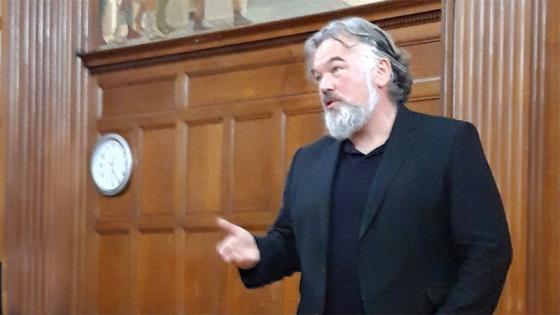 BAFTA Award winning comedian Stewart Lee delivers talk in Fyvie Hall.
Secondly, we hosted our second 'ghost gig', a project born out of the 'Disrupting the Everyday' project of Morrison and Osborn. For this we hosted a playback of New Order's performance at our New Cavendish Street site on 6 December 2018 in the building in which it took place. This was augmented by materials from the Archives, materials sourced by Morrison and Osborn, and some beautiful posters, badges and fanzines created by Matt Sidebottom in the Design Team. This was a very successful event, more of these are in the pipeline, and a fuller report will follow in due course.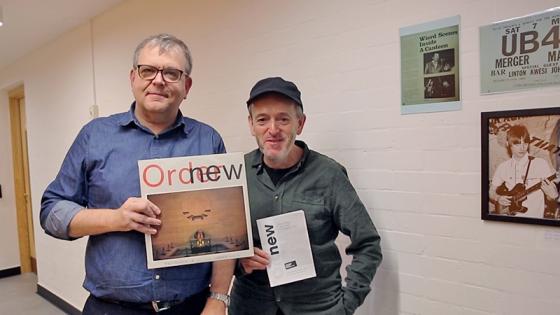 Alan Porter and friend, attendees at the original gig, holding bootleg of the performance