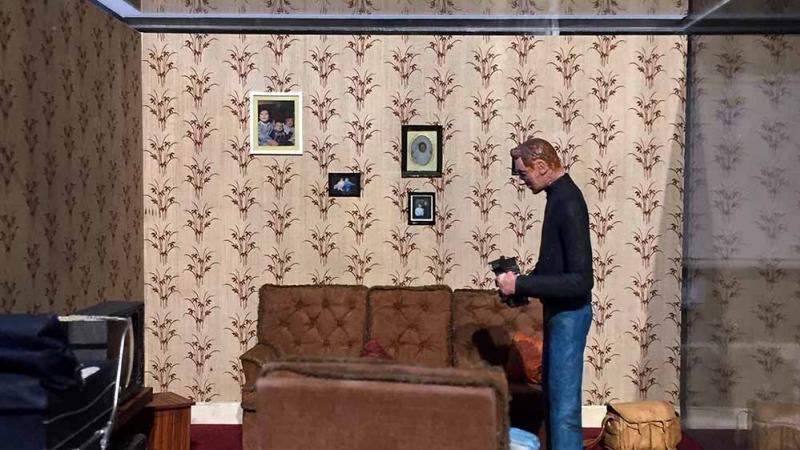 The Lisa and John project developed from the archive of Moore's documentary series 'Pictures from the Real World, Colour Photographs 1987-88', published to critical acclaim in 2012. It showed working class families in Derby, and reconsiders photography-making through what Moore describes as "archive interventions".
With an emphasis on vernacular reading of photography, driven by family, memory and loss, the author collaborated with former subjects from the original body of work. The outcomes, understood as events, were a stage play, 3D maquettes and an installation.
The project contemplates the photographer at the scene and raises questions about the intentions of documentary practice itself. It was displayed at Westminster's London Gallery West in 2018 and was accompanied by a live performance at the Regent Street Cinema.
Moore will join Clark and three other exhibiting artists for a discussion on their approaches to the subject and the questions they raise. The talk is free to everyone attending the fair and will take place on Friday 18 January at the Business Design Centre in Islington.
This year's Photo50 exhibition 'Who's looking at the family now?', is part of London Art Fair's annual exhibition of contemporary photography. Aiming to highlight a current theme in photography and add context to it, the event is curated by Tim Clark and engages with questions about family life and its dynamics, as well as what makes a family photograph.
Find out more about London Art Fair.
Read about the Documentary Photography and Photojournalism MA offered at the University of Westminster.