CREAM researchers Christie Brown, Julian Stair and Clare Twomey hosted an international 3-day conference at the Marylebone site 17–19 July that opened with a keynote address from internationally renowned American conceptual artist Theaster Gates. Gates reflected on the dynamic relationship between artist and audience, the need for art to be socially inclusive and how his training as a potter has shaped his artistic involvement with the Dorchester Projects and the Black Cinema in Chicago.
After the opening address, delegates attended the private view of the accompanying practice–based research exhibition held in Ambika P3. The exhibition was opened by the Rt Hon Lord Paul of Marylebone, PC, Chancellor of the University, introduced by the Vice-Chancellor, Professor Geoff Petts. Lord Paul commented on the power of the monumental pots of Julian Stair, from his touring exhibition Quietus, and the dynamic performative installation Piece by Piece by Clare Twomey, destined for the Gardiner Museum in Toronto. Lord Paul made special mention of Christie Brown's installation, Ambika's Dream, which commemorates his daughter Ambika Paul's love for the zoo through ceramic figures and drawings.
Speakers from the UK, USA, Korea and Australia presented papers over the following 2 days on developments in contemporary ceramic practice and its relationship to museum culture. An anthology of essays based on a selection of conference papers will be published by Ashgate Publishing in 2015 while other papers will be available on the Ceramics in the Expanded Field website in due course.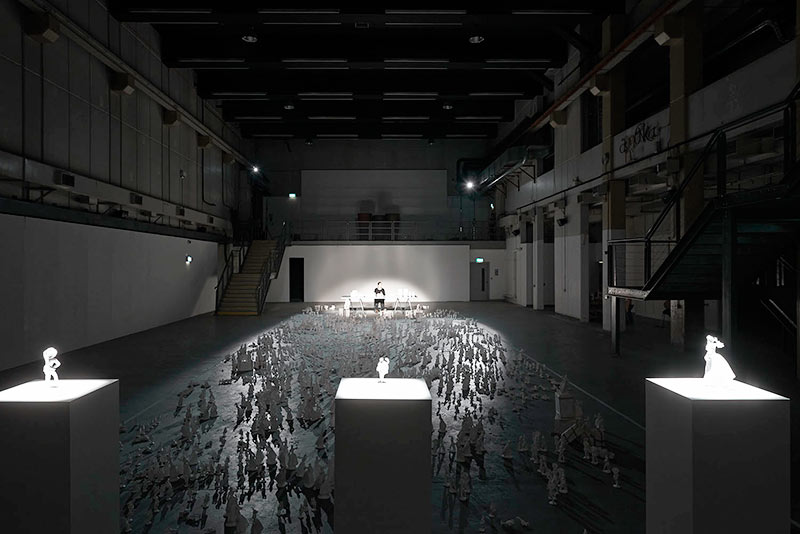 Piece by Piece, by Claire Twomey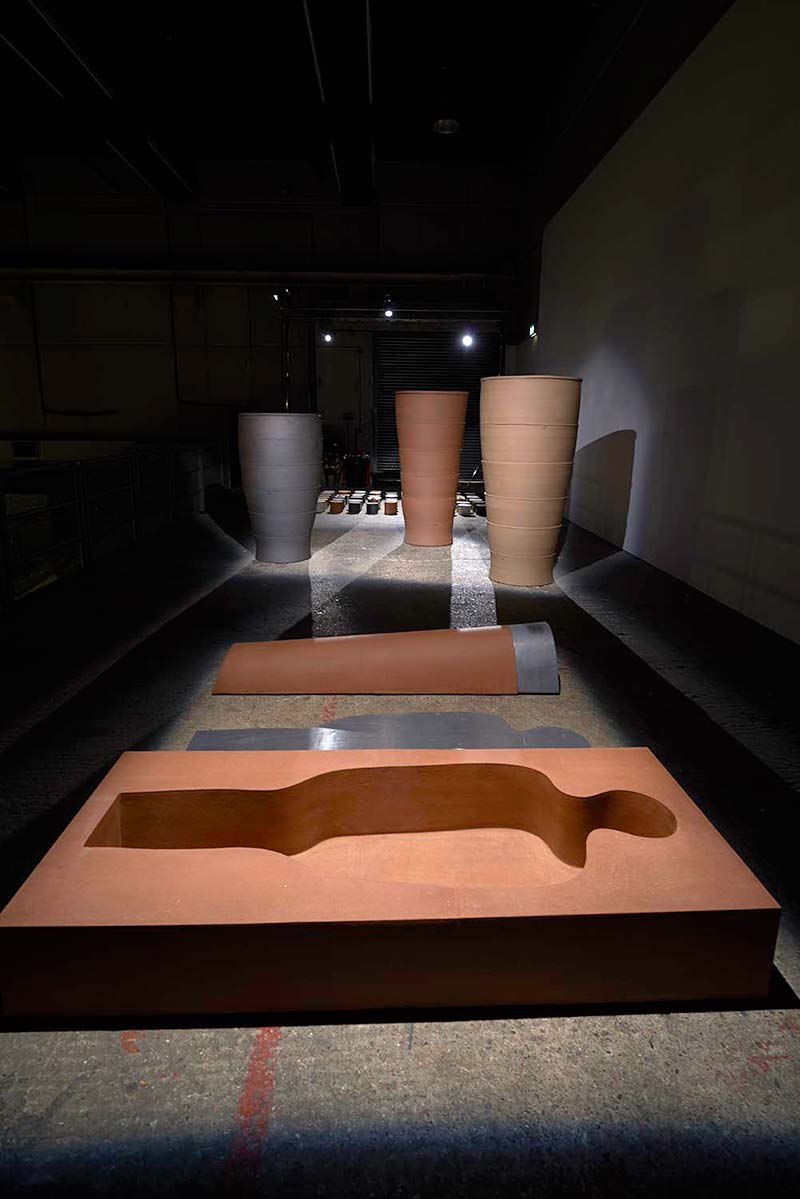 Sections of Quietus by Julian Stair