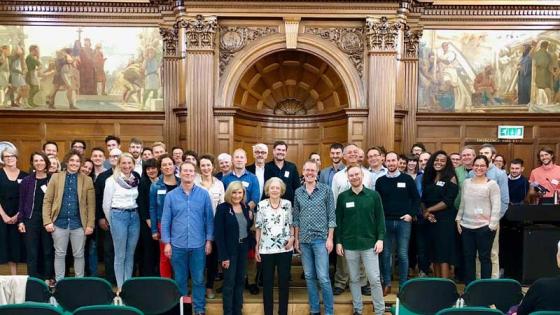 The three day conference, organised by CSD PhD student Hans Asenbaum, featured 20 panels, three roundtables, a book launch and two keynote events with the internationally acclaimed political theorist Carole Pateman and Michael Saward, Professor of Politics at the University of Warwick.
Academics from a range of renowned universities around the world including Nanyang Technological University, Zeppelin University, University College Cork and University of Cambridge discussed the democratic character of participatory spaces within and outside state institutions, from participatory budgeting to online protesting.
The conference attracted scholars from several different theoretical backgrounds and interests, ranging from social movements to government sponsored participatory projects. It also purposely brought academics into conversations with democratic activists and practitioners.
CSD Conference 2018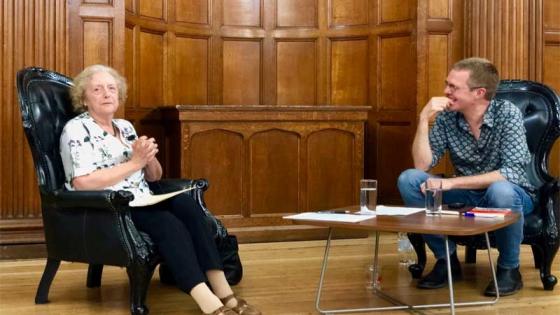 Reflecting on the conference, CSD Director Graham Smith, said: "It was a pleasure to host this international conference on participatory and deliberative democracy. We welcomed around 150 participants across three days, with papers by scholars from at least 15 different countries, including Australia, Canada, Hong Kong, Singapore, South Africa and the USA.
"The highlight was undoubtedly the engaging public conversation with Carole Pateman, whose book Participation and Democratic Theory, was key to establishing this field of research almost 50 years ago."
The conference was hosted in partnership with the Participatory and Deliberative Democracy Specialist Group of the Political Studies Association. Special thanks also go to Participedia, Kings College London and the Politics and International Relations team at the University of Westminster for their support.
CSD will continue to organise events that bring together academics across different disciplines and with different theoretical and empirical perspectives. It is through such interdisciplinary conversations – and through the engagement of practitioners – that the University of Westminster can make a distinctive contribution to the study of participatory spaces in contemporary politics.
Find out more about the Centre for the Study of Democracy at Westminster.