There is an ongoing collaboration between University of Westminster and Kwame Nkrumah University of Science and Technology (KNUST), Kumasi, Ghana where Clement has a lead role in the Department of Biomedicine.
A Memorandum of Understanding was signed in the summer of 2013 when Professor John Appiah-Poku, Dean of KNUST, visited the University of Westminster, with the expectation of building further research collaborations in the future.
Opoku-Okrah C, Gordge M, Kweku Nakua E, Agbenyega T, Parry M, Robertson C, Smith CL. An investigation of the protective effect of alpha+-thalassaemia against severe Plasmodium falciparum amongst children in Kumasi, Ghana. Int J Lab Hematol. 2013 Jul 10. doi: 10.1111/ijlh.12122. [Epub ahead of print] http://onlinelibrary.wiley.com/doi/10.1111/ijlh.12122/full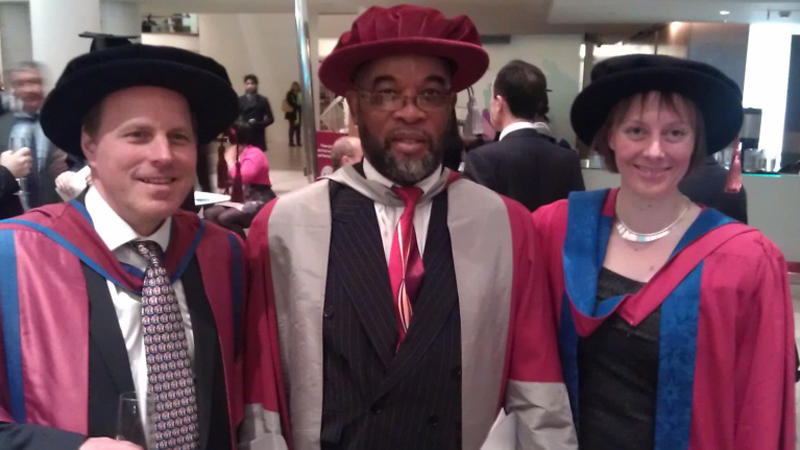 Clement with part of the supervisory team: Left to right Mike Gordge, Clement Opoku-Okrah & Caroline Smith.