The tagline "If graffiti changed anything – it would be illegal" provides a perfect opportunity for us to remind everyone that we run hundreds of courses, including creative arts, mass communications, politics and law.
Labour councillor for Bloomsbury ward, Camden, London, Adam Harrison, started an online petition, requesting the building owner and Westminster City Council to preserve the urban art work.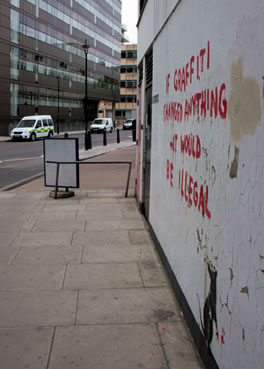 The Banksy, with our New Cavendish Street campus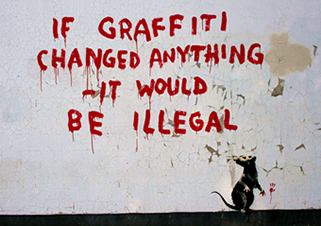 Online resources related to this article

The University of Westminster is not responsible for the content of these sites, nor does it endorse them.