Alumnus Oscar Murillo has been shortlisted for the Turner Prize 2019, one of the world's best known and most renowned prizes for visual arts.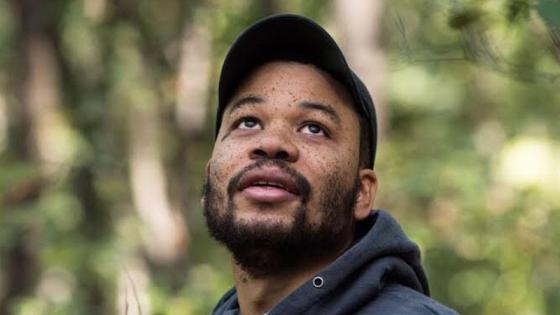 Oscar Murillo was recently announced amongst the four shortlisted artists for the Turner Prize 2019, at Tate Britain. 
The Prize aims to promote public debate around new developments in contemporary British art. It is awarded to a British artist for an outstanding exhibition or other presentation of their work in the past twelve months. 
Oscar Murillo was selected for his participation in the 10th Berlin Biennale, his solo exhibition Violent Amnesia at Kettle's Yard, Cambridge and his solo exhibition at the chi K11 art museum, in Shanghai. The jury particularly praised the way Murillo pushes the boundaries of materials, particularly in his paintings. His work incorporates a variety of techniques and media including painting, drawing, performance, sculpture and sound, often using recycled materials and fragments from his studio. Murillo's work reflects on his own experience of displacement and the social fallout of globalisation.
Since graduating from the University in 2007, the Colombian-British artist has shown at 'Forever Now' MOMA New York, has participated in the The 2015 Venice Biennale and has a one man show at The South London Gallery.
In February 2013, Oscar successfully sold 24 works at Sotherby's and Christie's at an estimated $4.8 million. He is represented by David Zwirner (London), Carlos Ishikawa (London) and Isabella Bortolozzi (Berlin). His solo exhibitions include South London Gallery and David Zwirner London. 
Speaking about his experience at the University, Oscar Murillo said: "'The University of Westminster was my very first experience of an incredibly supportive educational system that nurtured my desire to develop into the complexities of being an artist in today's world.
"This was due to the honest relationships I had with the tutoring cohort, my peers and, to my surprise, its positive distance away from the disruptive energy of the city of London."
Speaking about this news, Raine Smith, Course Leader for the BA Fine Art Mixed Media, said: "We are all so pleased that Oscar has been nominated for the Turner Prize, in the time we have known him he has shown nothing but dedication, perseverance and shear hard work in developing his practice. On top of which he is a really caring and generous human being. 
We look forward to seeing further success in his career."
The winner will be announced on Tuesday 3 December at an award ceremony broadcast live by the BBC. 
Members of the judging panel include Alessio Antoniolli, Director of Gasworks & Triangle Network; Elvira Dyangani Ose, Director of The Showroom Gallery and Lecturer in Visual Cultures at Goldsmiths; Victoria Pomery, Director of Turner Contemporary, Margate and Charlie Porter, writer. The jury is chaired by Alex Farquharson, Director of Tate Britain.
An exhibition of work by the four shortlisted artists will be held from 28 September 2019 to 12 January 2020 at Turner Contemporary in Margate. 
Find out more about the Fine Art Mixed Media BA Honours course offered at the University of Westminster.