Ayman El Hajjar, Course Leader for the MSc Cyber Security and Forensics course, was invited to speak in Parliament about the current cyber security threats for UK infrastructures.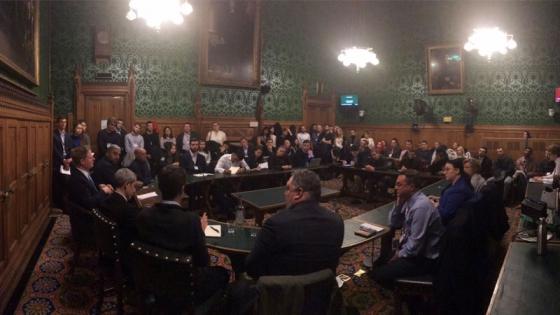 The event, which took place on Wednesday 20 March, was organised by Parliament Street Think Tank, one of the UK's most influential organisations producing papers and research into how technology can shape public services.
The debate included academia and industry speakers from the world of cyber security and involved discussions on the full extent of the cybercrime threat currently facing UK businesses. Increasingly often, hackers and international criminals have demonstrated a level of indiscriminate ruthlessness towards wreaking havoc and have stolen confidential information from victims.
Participants and speakers discussed the diverse threats of cyber security faced in the UK and explored how different industries perceive these. Discussions also looked at recent cases made towards the UK infrastructures such as the ransomware attack on the NHS and what different alternatives could have been done to prevent them. The audience also raised essential issues for the UK government to look out for such as the question of cyber security threats after leaving the EU.
Speaking about the event, Ayman el Hajjar said: "There is a lot of misunderstanding on the legal and the criminal side of cyber-attacks. From the discussions raised during the debate, it seems that there are also differences when it comes to identifying priorities and strategies to addressing cyber security threats between businesses, academics, cyber security professionals and the government. Cyber security is becoming more of an urgent matter to deal with for businesses and governments which we need to address."
Find out more about the MSc Cyber Security and Forensics course offered at the University of Westminster.