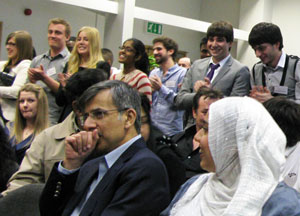 The Dean of Westminster Business School, Professor Jean Woodall, opened the ceremony and congratulated the students on their hard work. 
Associate Dean, Dr David Hitchcock, and Colin Matheson, Director of Scholarships, presented the 35 students with their awards.
The students were accompanied by their relatives and friends, and they were invited to stand up and applaud their families for all the support they provided (pictured).