The Bangkok Fashion Hub seeks to gather the local, regional and international fashion communities in an active environment in the Thai capital. The architecture competition was part of the HMMD International Architecture Competitions.
Ong, a graduate of Westminster's Masters in Architecture (MArch) (RIBA/ARB Part 2) degree, participated in the competition together with fashion consultant Raphael Cheng.
Speaking about why he chose to enter the Bangkok: I am Fashion Hub competition, he said: "Coming from south-east Asia, there is a challenge to define what new vernacular architecture and design is, stemming from a rich heritage and culture. There isn't much spotlight on the local architecture scene in south-east Asia (apart from a few big cities) and there is a tendency for developing cities to adopt generic 'modern' architecture to want to create a spectacle.
"Hence, competitions like these are crucial to bring awareness to this region and its issues and hopefully some of the submitted ideas get picked up in built projects in the future."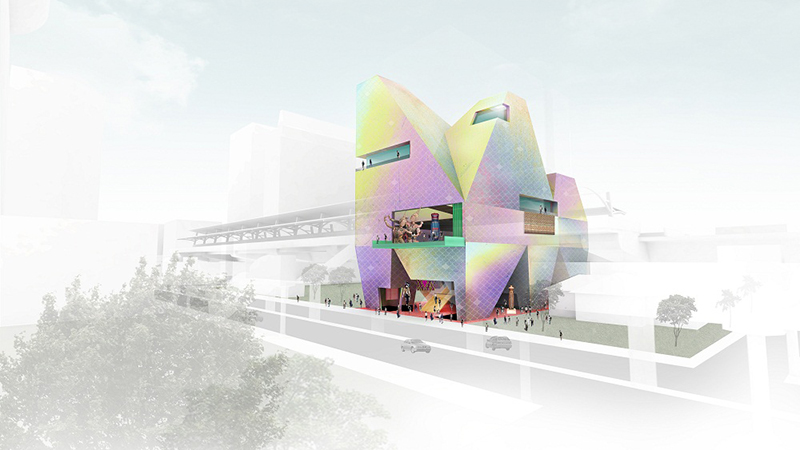 The purpose of the Fashion Hub is to serve as a central location with the facilities to provide education and experience to both fashion students as well as up-and-coming local fashion designers. The Fashion Hub will have areas dedicated to workshops and skills labs and facilities to accommodate guest speakers and exchange programs with students and designers from all around the world.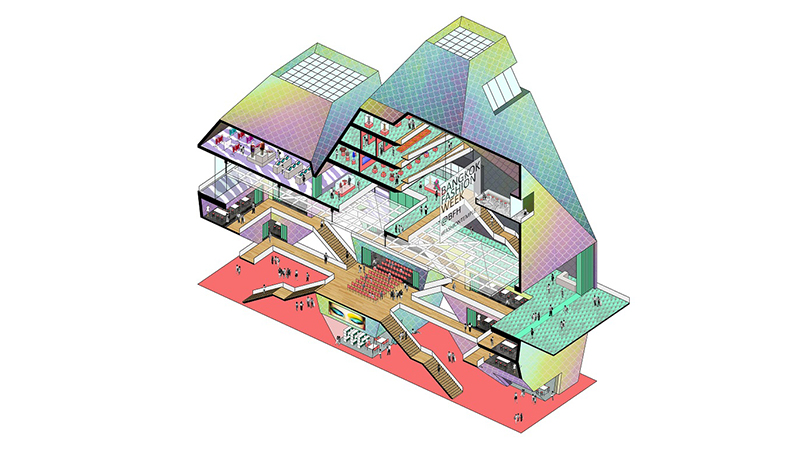 Ong has just launched his first public installation, a lighting installation in collaboration with Philips Lighting, and is currently working on two more pieces as part of the collection. He has previously worked for studios and practices in Beijing, Shanghai and London, most recently in the architectural studio of British designer Tom Dixon, exposing him to the world of product design, exhibition curation and retail branding. His interests have always lain in the intersection of applied arts and fine arts. Coming from south-east Asia, he hopes to establish his own multidisciplinary studio with a focus on the region in the near future. Examples of his work can be seen on Ong's website.
In regards to his studies at the University of Westminster, Ong said: "It is a thriving institution. The architecture school is constantly improving itself and there is a lot of room for experimentation. The faculty is well-connected with the industry. Perfect for us graduates."
The University of Westminster's Masters in Architecture (MArch) (RIBA/ARB Part 2) is a long-established and well-respected course that is prescribed by the ARB and validated by RIBA to give exemption from the second stage of professional education.