Jamie Ogilvie, student from the Architectural Technology BSc Honours course, has received the Greater London Region (GLR) Gold Medal Award from the Chartered Institute of Architectural Technologists (CIAT).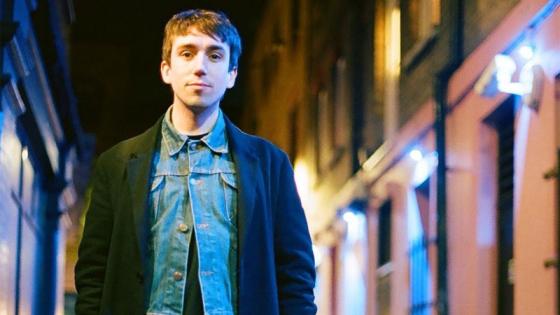 Jamie was awarded for his final year design project, part of a module aimed at testing students' ability to research an architectural site, understand the context and the brief, develop their designs through sketches and experimentation as well as produce both planning and working drawings. 
This year's brief was based on a large site for redevelopment at Elephant and Castle and following site visits, students were asked to make proposals for how the site could be used, with a purposefully vague brief to encourage imagination and allow students to explore issues and concepts they were interested in.
The design that Jamie submitted focused on live music and delivered an outstanding aesthetical concept, achieved in a highly professional portfolio of work. 
On Friday 21 June, Jamie received the GLR Gold Medal during an award ceremony taking place at the Bloomberg London building and hosted by Foster+Partners. During the day, he benefited from a private tour of the building by the President of the Chartered Institute of Architectural Technologists, Mr. Alex Naraian PCIAT.
Speaking about this outstanding achievement, Jamie said: "I would like to thank everyone at The School of Architecture + Cities for making my time at Westminster so rewarding, engaging and enjoyable. I'd like to thank my Course Leaders Adam and Tabatha for their fantastic help and encouragement during my final year and helping me in achieving a First Class Honours in Architectural Technology. 
"The course provided the perfect balance in technical and construction-based skills alongside the studio-based design projects. The final year brief provided us with a great opportunity for us to express individuality and imagination. I am extremely happy and proud to be given the GLR Gold Medal and that my design has been recognized by CIAT. My time at Westminster has filled me with excitement for the future and a successful career in Architectural Technology."
Tabatha Harris-Mills, Joint Course Leader of the Architectural Technology BSc Honours course, also commented on this news: "Winning the GLR CIAT Gold Medal is high praise indeed and it is a well-deserved acknowledgement of his hard work and talent. Jamie will be graduating with a First Class Honours degree and we couldn't be prouder! We have been consistently impressed by the energy Jamie has brought to his time in the studio and look forward to seeing him succeed in what we are sure will be an excellent career in Architectural Technology."
Find out more about the Architectural Technology BSc Honours course offered at the University of Westminster.