Annapurna Menon, Visiting Lecturer in Politics, was interviewed on Al Jazeera English about the protests against the Citizenship Amendment Act (CAA) in India.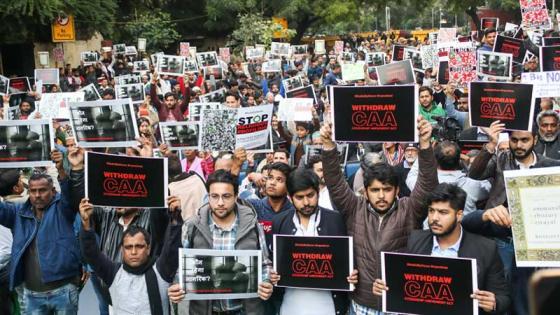 The CAA is legislation passed by the Parliament of India in December 2019 that makes it easier for non-Muslim immigrants from Pakistan, Bangladesh and Afghanistan to become citizens of India. The bill entitles Hindus, Sikhs, Buddhists, Jains, Parsis and Christians facing religious persecution to seek Indian citizenship, which many believe highlights the exclusion of Muslims. 
Menon explained the reasons for the protests, stating: "The protests right now are primarily of two kinds. In the North-East region of India, in Assam and Tripura primarily, there have been protests because of fears of large-scale migration happening into these areas because of the Citizenship Amendment Act, while in mainland India, the protest is primarily against the discriminatory nature of this bill. 
"The protests have occurred in the short span of 36 hours in 16 universities across India. There have been large scale rallies carried out in the streets everywhere. There has also been parliamentary opposition to this act – the states of Bengal, Kerala and Punjab have outrightly refused to implement this act in their states."
Menon was later interviewed again on Al Jazeera English about internet access during the protests. She said: "I think today has been especially crucial because we've had internet shutdowns not just in far away places like Kashmir or Assam, but it's actually come to the very heartland of India. Delhi itself has seen a complete clampdown of communication including phone networks until 1pm, after which were restored.
"So, on the one hand the government has given the justification that this internet clampdown is only to maintain peace and to stop fearmongering but at the same time what we see from the people is an understanding that this is not just for those reasons and they're actively challenging it."
Learn more about our Politics and International Relations courses.