Jack Rooke, an alumnus of the University's Journalism BA Honours course, performed his new comedy show Love Letters at the Edinburgh Fringe.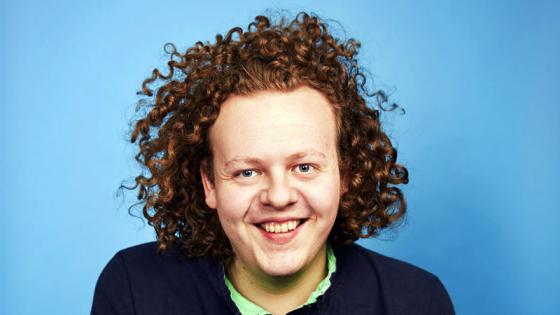 Throughout the show Jack told stories of modern romance and gay dating, but the performance ultimately centred on his queer friendships and sibling relationships. The unique show was accompanied by orchestral musician Alexander Thomas on the harp. 
The Edinburgh Fringe is the world's largest arts festival, known for its extensive comedy section, where some of the UK's best comedians have performed. Jack has been to the festival twice before with his shows 'Happy Hour' and 'Good Grief'.
Of his time at this year's Fringe Jack said: "I'm having the time of my life up here at the Fringe, doing a comedy show which actually begins in my university Harrow Halls room and goes right through my three years at Westminster, looking in particular at ideas of identity and sexuality. 
"I think the thing I gained most from Harrow was being on an arts campus which believed in and supported queer talent and I hope nowadays that grows even further, so Westminster becomes an even more tolerant and accepting place of all minorities, backgrounds and identities. That's what makes the arts special and I feel like Harrow will continue to uphold that!"
Leader of the Journalism BA Honours course Jim McClellan said of the achievement: "It's great to hear about Jack's fantastic success at Edinburgh this year. He was building his stand-up career while he was at Westminster and already doing really well so it's no surprise to see him continue to hit the heights. 
"He was always very creative - and very funny - while he was here and took full advantage of the freedom and flexibility of the Journalism course to develop his very distinctive storytelling talents.
"Since then he's been a great friend to the course and the university and has come back so many times to give talks and advice to the students here.  Maybe we should book him to do his actual show - once he's finished in Edinburgh."