Anick Soni, alumnus, Mentoring Administrator at the University and intersex activist, has been awarded the GAY TIMES Honour for British Community Trailblazer.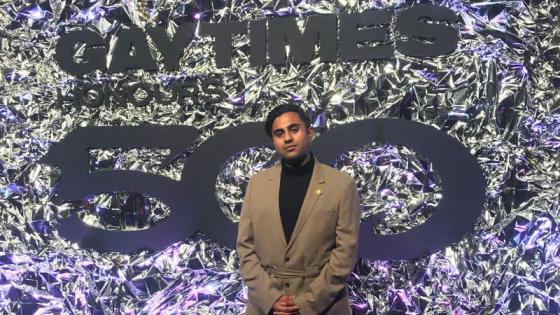 To mark GAY TIMES' 500th issue as Europe's longest running LGBTQ+ publication, this year's event was named GAY TIMES 500, marking the biggest event in the company's recent history.
On 21 November, Anick Soni, who graduated from the Law LLB Honours course in  2017, appeared at the Gay Times Honours 500 ceremony, which honours queer people and their allies who has demonstrated a remarkable impact on the community over the last 12 months.
Anick created a documentary based on his journey learning about intersex last year with BBC Radio 1, and helped to organise the first intersex march and Pride in London over the past couple of years. He is trying to bring intersex people into the LGBTQ+ conversation in the mainstream media and uses his voice to provide representation and help others who have felt ashamed or silenced.
He hopes to tackle the lack of representation in the media that leaves many people in the community feeling invisible, and is working on a children's book and grown-ups guide to encourage conversations around being intersex.
Talking about the award, Anick said: "Growing up, I couldn't have imagined being comfortable or open about who I am. This recognition of my work and contribution so far will hopefully allow more people to learn about my story and the situation which affects people who are born with intersex variations."