Kaylee Golding, who graduated from the Radio and Digital Production BA Honours course, has been selected as one of four individuals to take part in the inaugural E4 Academy Scheme, receiving hands-on, tailored training to learn how to create a connection with E4's audience.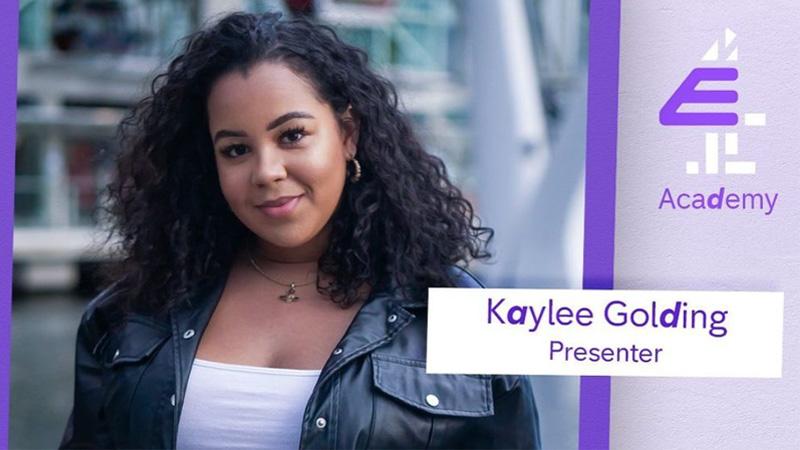 The grassroots scheme has been set up to help young content creators, actors, presenters, comedians and more with no major past broadcast fine-tune their skills and kickstart their careers in media and entertainment. Kaylee will spend the next 12 months piloting digital content and brand-new shows to develop her skills and learn from prestigious industry mentors. E4 has previously launched the careers of many successful talents, including Russell Brand, Jimmy Carr, Michaela Coel and Daniel Kaluuya.
 
The process began with Kaylee applying for the talent search with a showreel and bio about herself, including her past work for mainstream radio stations such as presenting on BBC Radio 1 and BBC 1Xtra, DJ'ing on Kiss FM and Capital Xtra and producing for Magic FM. She was then shortlisted and interviewed virtually, and was finally selected as one of the four talents to kickstart the inaugural scheme.
Kaylee Golding is a DJ and presenter, originally from Birmingham. She has worked with an array of radio stations and specialises in urban music, interviewing prestigious guests such as Krept and Konan and the late Cadet.
She is also an advocate for the Radio Silence movement, which was set up by two other Westminster alumni Sara Hebil-Motie and Pulama Kaufman, which helps to raise awareness of the reality of the lack of diversity in Britain's radio industry and highlights the importance of the broader Black Lives Matter movement. 
Talking about being selected to take part in the E4 Academy scheme, Kaylee said: "I'm so excited to be part of this process and I'm really looking forward to the next year ahead. I love it even more because it happened very organically, and the opportunity for exposure on E4 will be massive for my career."
Find out more about Media and Communication courses at the University of Westminster.