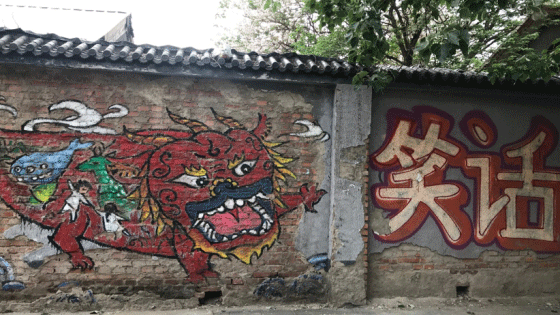 Public walls with their diverse artistic displays provide unique insights into the Chinese mega-city. In this inaugural professorial lecture, Gerda Wielander will present preliminary findings from her research conducted while "running and reading the city", documenting and analysing the use of public walls as analogue medium of communication in the digital age. The talk will introduce different "wall-stories" ranging from finely curated culture walls and eye-catching state sponsored art around construction sites, to graffiti in areas set for demolition, and silenced walls telling stories of censorship and defiance. Through these stories, a colourful picture will emerge of the dynamic interplay between the worlds of art, business, propaganda, and resistance in contemporary China.
Gerda Wielander is Professor of Chinese Studies and Associate Head of the College of Liberal Arts and Sciences. Her work focuses on the link between the spiritual and the political in contemporary China. She has published widely on contemporary Chinese Christianity, and her recent book (together with Derek Hird) on Chinese Discourses on Happiness (Hong Kong University Press) has garnered wide media interest. She is currently working on several projects, including the use of spiritual language in Chinese political discourse, urban "culture walls", and a monograph on China's "happy society".
The talk will be followed by a drinks reception.
Location
Fyvie hall, 309 Regent Street, 309 Regent Street, London W1B 2HW 
Book your place
All are welcome but registration is required. Book your free place via Eventbrite