Join us for the first in this year's Westminster Photography Forum open lecture series.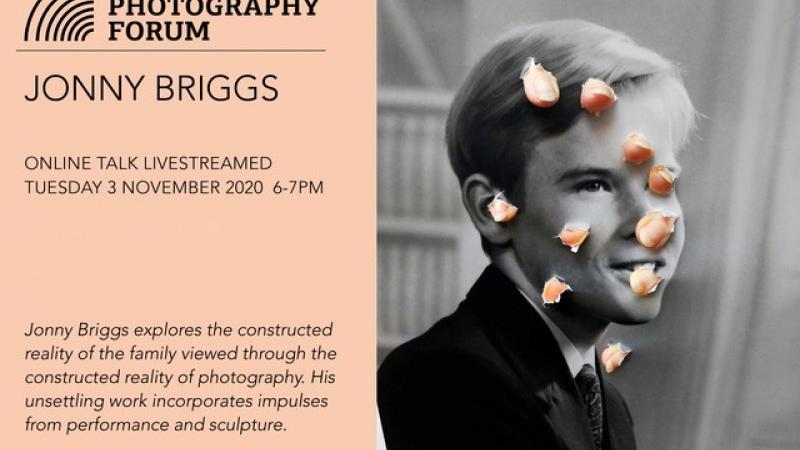 Photographer Jonny Briggs explores the constructed reality of the family viewed through the constructed reality of photography.  His unsettling work incorporates impulses from performance and sculpture.
Our online talk will be live streamed on Tuesday 3 November 6–7pm.
About the Westminster Photography Forum Series
The Westminster Photography Forum offers a series of talks by visiting artist/photographers, theorists, historians, curators and other industry professionals.
Geared towards students at all levels as well as staff, the series offers the community a shared focus for discussions of contemporary debates in photography.