Femininity, domesticity and labour in women photographers' studios 1888 - 1914.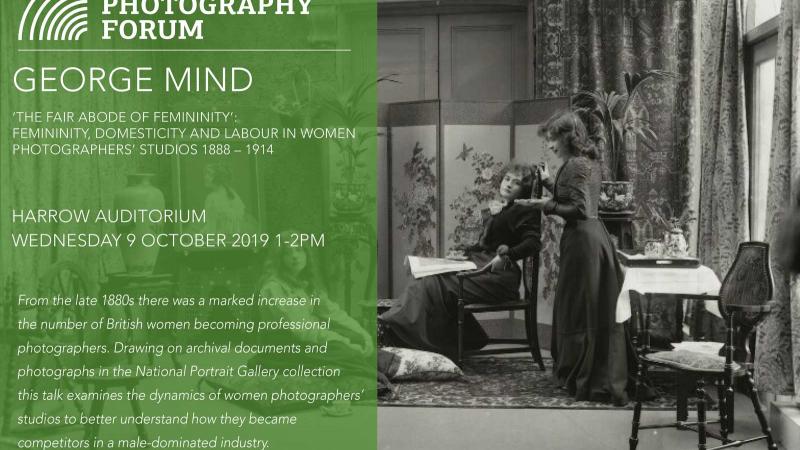 From the late 1880s there was a marked increase in the number of British women becoming professional photographers. Drawing on archival documents and photographs in the National Portrait Gallery collection.
This talk examines the dynamics of women photographers' studios to better understand how they became competitors in a male-dominated industry.
Harrow Auditorium, Harrow Campus, Watford Road, Northwick Park, Middlesex, HA1 3TP