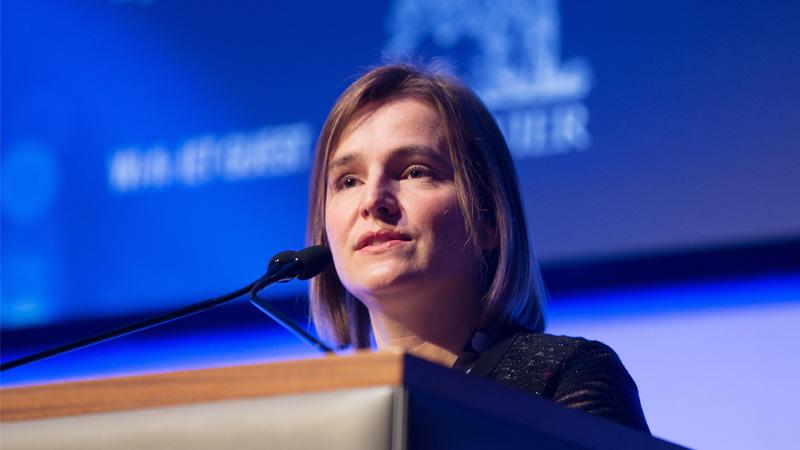 The University of Westminster is a trailblazer. As VP Innovation, Policy and Society, Sarah Main hopes to open a window for the University's students on how public policy shapes the environment for their work and how they can shape it in return. She will use stories from her experience in creating policy change at the interface of research, innovation and Government to explore why politics and policy matter to the pioneers of tomorrow on their journey from innovation to public good.
Dr Sarah Main
Dr Sarah Main is the Executive Director of the Campaign for Science and Engineering (CaSE) and represents the interests of CaSE members in the media and in high-level discussions with Government ministers, Parliamentary Committees, Chief Scientific Advisors and senior civil servants. Sarah trained as a molecular biologist and became an independent researcher, working with Cancer Research UK and the Medical Research Council in London and Cambridge. She later worked in strategy and funding at the Medical Research Council, and in Government on leverage of investment from public funding of science and research for a Treasury review of public spending.
Sarah has been a member of advisory groups for influential policy reviews, including the Centre for Social Justice's report, The Great British Breakthrough – Driving Productivity Growth in the UK, launched by the Chancellor of the Exchequer; and the Reid review of Government Funded Research and Innovation in Wales, commissioned by the Welsh Government.
The online event is free and open to all, but registration is required.