The University of Westminster's School of Life Sciences and Vitabiotics are delighted to welcome Professor John Hunter as speaker at this year's Vitabiotics Annual Lecture.
Professor John Hunter is a Consultant Physician at Addenbrooke's Hospital, Cambridge and a recognised authority on diseases of the gut including IBS, Crohn's disease and Colitis and is an expert on the subject of food allergy and intolerance. He has contributed over a hundred research papers to major medical journals including The Lancet and The British Medical Journal.
Schedule
5.30pm Refreshments
6.00pm Awards Ceremony
6.20pm Professor John Hunter
7.30pm Questions and close
Register online now, attendance is free.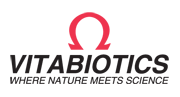 Find out more information about Vitabiotics at their website www.vitabiotics.com