In the fourth edition of Ecstatic Truth: Truth of Matter: process and perception in expanded animation practice we want to examine the potential of the animation medium, in its most expanded form, to make sense of our reality: in its encounter with matter, through all our senses.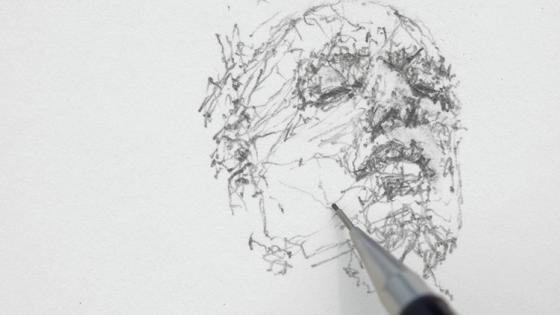 Image credit: Dryden Goodwin from Unseen: The Lives of Looking 
We want to raise questions of provisionality and uncertainty: of facts, philosophies, moving images, implicit in the subjectivity of perception and the unpredictability of matter. We are particularly keen to explore the creative process of expanded animation, in order to understand how animation itself might embody reality as a process of becoming, transformation, in a way that is unique to this art form.
What can animation and its process reveal to us about our own way of making sense through our senses? How is animation relevant to other artistic as well as scientific disciplines? What happens in an encounter between the hand and the material that might bypass the intellect and is revealed through the process of making? What does the hand that draws teach us about looking and what is the role of the whole body in making sense of the world? What is the impact of technology on this intimate process? 
While existing in an academic context, we are keen to ground this symposium in the tacit knowledge of artists and filmmakers, because we trust the body houses wisdom that can only be accessed on its own terms, through making, which is also a way of thinking.
We are pleased to confirm Dryden Goodwin and Ruth Jarman of Semiconductor as our keynote speakers. View full programme. 
Ecstatic Truth is co-organised by the Centre for Research and Education in Arts and Media (CREAM), University of Westminster; the Animation Research Centre, University for the Creative Arts; and Universidade Lusófona de Lisboa.
Location
Room UG05, University of Westminster, 309 Regent St, Marylebone, London W1B 2HW
Contact
Please contact [email protected] with any enquiries. 
University of Westminster staff and students who would like to attend can contact [email protected]