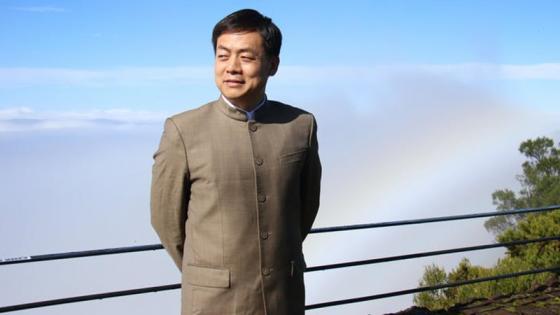 China Media Centre 2019 Spring Seminar
Abstract
The first sentence of Chinese classic novel Romance of the Three Kingdoms says, "This world will separate after long time united. Also, will do the opposite after long time splitting." Today's world surfs too much separation: populism, nationalism and extremism…How to achieve unity in diversity? The Belt and Road Initiative and Community of Shared Future for Humankind as two coins of one silver of Chinese traditional he/he (和合, harmony) culture, were put forwarded by Chinese president Xi Jinping in recent years, to go beyond the European approach of high-standard (rigid uniformity; sovereignty transferring), US approach of exclusiveness and modern Human centered doctrine while seeking common or shared values of all nations, NGOs, etc. There are three dimensions to understand Community of Shared Future for Humankind: historically, activating shared traditions of lasting peace, common security; Presently, shaping common prosperity and open/ inclusive international system; in the future, building a green and sustainable world, seeking global dynamic consensus in AI revolution and global commons. The Community of Shared Future for Humankind is also rebuilding Chinese Communist Party from revolution to construction, from internationalism to globalism.
About the speaker: Professor WANG Yiwei
WANG Yiwei is Jean Monnet Chair Professor, Professor of the School of International Studies and Senior Fellow of the Chongyang Institute for Financial Studies (RDCY), Director of the Institute of International Affairs and Director of the Center for EU Studies at Renmin University of China. He is also Director of the China-Europe Academic Network (CEAN) and Senior Research Fellow of the Charhar Institute. He was formerly a distinguished Professor of Tongji University (2011-2012), diplomat at the Chinese Mission to the European Union (2008-2011) and Professor of the Center for American Studies at Fudan University (2001-2008), Korea Foundation Distinguished Visiting Professor of Yonsei University (2005) and Fox Fellow of Yale University (2000-2001). He has published more than 200 academic articles on Social Sciences, and published 20 books, including the recent China Connects the World: What Behind The Belt & Road Initiative(2017); The Belt & Road Initiative: What China Will Offer the World in Its Rise, Haishang: Revelations of European Civilization(both in Chinese and English) and China NATO Studies Series. He has written 1000 commentaries at Project Syndicate, Europe's World, People's Daily, etc, and attended over 800 forums and conferences, such as Munich Security Conference, Shangri-La Dialogue, Boao Asia Forum, Wilton Park conference, Stockholm China Forum and the Berlin Diplomatic Forum. He is a frequent guest interviewee by the BBC, Financial Times, CCTV/CGTN and other Medias.
Book your place
This event is free and open to all. You will need to register your place in advance via Eventbrite.
This is also one of the Global China Media Seminar Series (GCMSS), co-organised with Global China Institute. For more information about China
Media Centre (CMC) events, please contact Alja Kranjec at: [email protected].