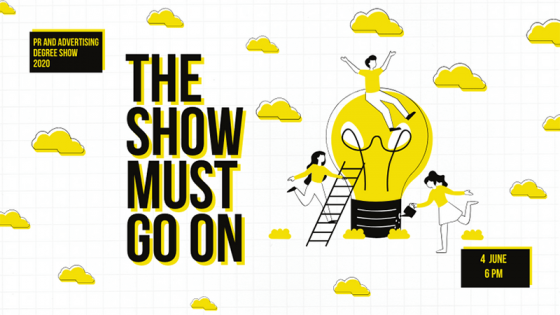 The PR and Advertising graduates-to-be from the University of Westminster will be bringing their final projects online from Thursday 4 June. 
Their projects showcase a set of varied and multilingual media campaigns touching on topics such as sexting, environmental protection, human rights, lifestyle, and many more. 
It is a unique opportunity for students to see what a career in PR and advertising looks like, and industry professionals to know where the future of the communications industry is heading.
Get to know the class of 2020 by following our journey using #TheShowMustGoOn and #PRadv on:
The show will launch online from 6pm on 4 June.