Staff and students are warmly invited to the First Graduate School 3MT Competition!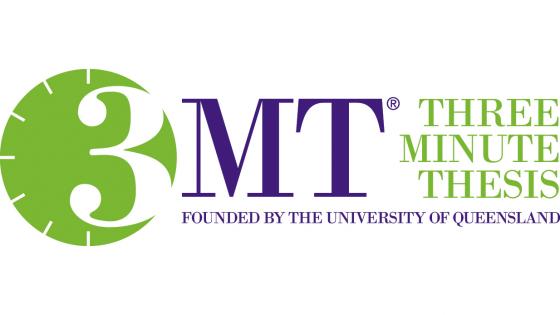 The 3MT competition is an international phenomenon, giving doctoral students a chance to communicate the importance of their research beyond their disciplines and their peers -- in three minutes, with no notes and with only one slide.
This is the first Graduate School-wide competition at the University, and it is a brilliant chance to hear about the research done by some of our doctoral students in a lively and exciting atmosphere.
Our participants are:
Mahmoud Aldraimli
Zain Aziz
Kobina Bedu-Addo
Penny Clark
Deepika
Mamfe-ter Gamade
Megan Sharkey
The winner will be picked by our invited panel of judges, and will be entered into the national semi-finals.
You will have a chance to vote for your favourite in the People's Vote!
Tea and cakes will be provided while the judges make their decision.
Location
UG05, 309 Regent Street, University of Westminster, London, W1B 2HW